By Sean Delaney
It's a different Halloween, that's for sure. Even though we have lived through one COVID-19 Halloween, a year of more restrictions, updates, vaccines and drastic change have many still asking questions about a favourite for the young ones, trick or treating.
It is a happy time for those who feel safe doing so, as Ontario's vaccination rates and declining case numbers mean the little ones can go for candy.
Here are some extra precautions put out by the Province of Ontario.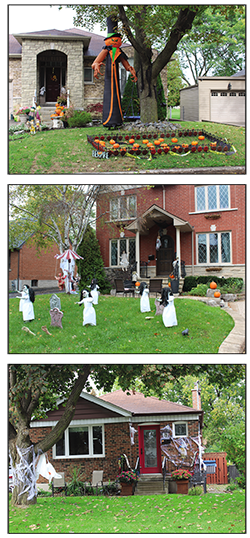 For Halloween:
-Stay home if you have symptoms, even if they are mild
-Trick-or-treat outdoors as much as possible
- Be creative and build the face covering into your costume. Remember that a costume mask is not a substitute for a face covering. A costume mask should not be worn over a non-medical mask or face covering because it can be dangerous if the costume mask makes it hard to breathe.
- Do not crowd doorsteps – take turns one at a time
- Do not sing or shout for your treats
- Keep interactions brief with those giving out treats
- Use hand sanitizer often, especially before and after handling your face covering, after touching frequently touched surfaces, when you arrive home from trick-or-treating, and before and after handling or eating treats
There is no need to clean or disinfect pre-packaged treats
For those giving out treats:
- Do not participate in Halloween festivities if you have symptoms, even if they are mild
- Keep interactions with trick-or-treaters short and encourage them to move along after receiving their treat from you
- Consider wearing a face covering when physical distancing cannot be maintained
- Consider including the face covering as part of your costume if you are dressing up
- Give out only purchased and packaged treats
- Do not ask trick-or-treaters to sing or shout for their treats
- Clean your hands often throughout the evening using soap and water or with hand sanitizer
INCLUDED HERE ARE SOME PICTURES OF EMERY'S
DECORATED HOUSES