CivicAction works to address youth unemployment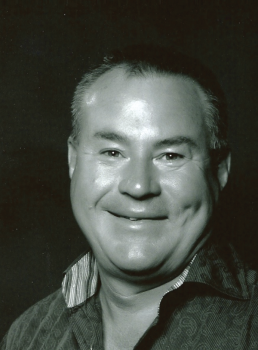 Imagine a region where all young people thrive, and where their talents and drive contribute to the regional economy. Unfortunately, 83,000 youth in the Greater Toronto and Hamilton Area (GTHA) aged 15-24 are not engaged in education, employment or training.
Unemployment in our region is disproportionately high among some groups who face multiple barriers to employment. Meanwhile, many employers – including companies in Emery Village –have open entry-level jobs that could be perfect for youth. The challenge is connecting employers' needs with youth who need jobs.
That's where a new CivicAction initiative comes in. For over a decade, CivicAction has worked together with senior executives and rising leaders from all sectors to tackle some of the GTHA's toughest social, economic, and environmental challenges. In September 2014, CivicAction launched its Escalator: Jobs for Youth Facing Barriers initiative, collaborating with a large tent of players – government, private sector and not-for profit – to break down the barriers that prevent youth and employers from connecting. By engaging small and medium-sized businesses, bringing job opportunities into the open, closing the skills gap, and connecting youth with role models, CivicAction is making the job market more transparent and giving new networks to youth who currently don't have them. Many private sector companies have stepped up and joined our Youth Champions Council, including RBC, TD, and Accenture.
CivicAction has met with small and medium-sized businesses through roundtables on how to get opportunities with these businesses out in the open. Almost 90% of private-sector jobs are related to small and medium-sized businesses, so they're a key part of the solution to youth unemployment. CivicAction is calling on more employers to commit to posting their jobs publicly and hiring youth outside their networks, especially youth facing barriers.
CivicAction is also collaborating with youth-serving organizations and LinkedIn to get more youth connected to the online job market. Platforms like LinkedIn can help potential employers find youth who might not have connections to existing jobs, or paid experience to put on a resume. Youth can use their LinkedIn profile as a tool to showcase what they have to offer a future employer. By training youth-serving organizations, CivicAction is enabling them to reach more youth.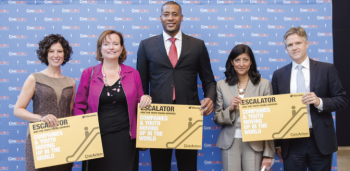 Many employers say that they have specific skills gaps that they have a hard time filling. CivicAction helped bring NPower to Canada. It's a program designed by employers and focused on IT skills for which they know there are jobs. The first cohort of youth are about to successfully graduate from their 22-week skills training and internship program and the next group is expected to be double the size.
Lastly, CivicAction is working with partners to establish a regional mentoring coordinating body that will be a one-stop hub for employers and community agencies to connect mentors and youth mentees and help participating youth expand their networks.
Engaging with youth facing barriers can help employers meet their skills gaps, draw on a larger labour pool, reflect back the diversity of the local population, and continue to grow and seize opportunities. When public, private, and community sectors work in partnership, we can all help ensure our youth reach their full potential and contribute to building more vibrant communities.
If you are an employer or human resources manager that wants get involved, contact info@civicaction.ca or learn more about CivicAction's Escalator initiative at civicaction.ca/escalator.