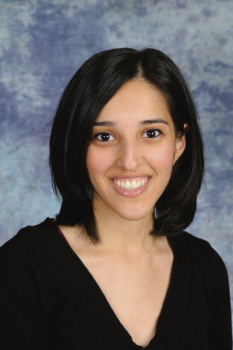 Making work work for you!
BY KAJAL CHOHAN
Creating a healthy work environment should be a priority for your business. Many of us make an effort to make healthy food choices, commit to an exercise routine and get our yearly physical exam check-ups. However, we forget to promote health and wellness within our workspace, so it's not surprising that we all dread Monday mornings and are dashing out of the office Friday evening. Rather than consuming a litre of coffee to get through the week or cursing at the computer screen there are a number of things that can make your work environment a more enjoyable experience.
1. Surround yourself with positive people. Hiring people that have a positive outlook on life and are generally happier will increase productivity and motivation. Negativity in the workplace puts a damper on teamwork and productivity.
2. Create a community based atmosphere. Encourage employers to say hello to one another. This may seem simple but it is an effective method to build office rapport. Taking the time to greet one another brings about a sense of acknowledgement and gratitude within the workplace. After all, we are Canadians. Being polite and friendly shouldn't be so hard, so don't hesitate to say hello to one another.
3. Organize events outside of the office building. Being busy at work is great for business but it also keeps us focused on certain tasks which can be counterproductive if done for too long. Changing this up once in a while stimulates creativity and prevents burn-out. Organizing events such as fundraising & charity gatherings, team sports leagues or Thursday night happy hour (obviously keeping in mind that Friday is still a work day) will encourage employers to get through the week and certainly gives them something to look forward to. This will keep spirits up in the workplace and prevent your employees from burning out from over-work.
4. Most importantly, creating a healthy workplace starts with taking care of yourself. Providing your body with essential nutrients and fluids it requires will prevent cognitive decline, keeping you alert and less temperamental. Making sure that you are eating regularly will keep your blood sugar levels stabilized during work hours. This helps to prevent the common mid-afternoon fatigue that many of us experience around 2-3pm (naptime anyone?). Also, stabilized blood sugar levels have shown to improve mood, allowing for a happier work environment. Keeping a few healthy snacks such as trail mix, yogurt, or fresh fruit around the office is always a good idea. Stray away from sugary snacks such as chocolate bar, donuts etc. as these items cause your blood sugar levels to crash, resulting in sudden exhaustion, poor concentration and increase your risk of metabolic disorders.
Being happy at work is essential to the success of any business so try out these suggestions. Get your coworkers involved and commit to creating a positive and healthy workplace.
Kajal Chohan BSc.H., ND. Kajal Chohan is a graduate of the Canadian College of Naturopathic Medicine. She is a licensed Naturopathic Doctor. Kajal is available for workplace seminars and workshops. She works out of her private practice in Toronto. To contact her or to book an appointment please call (647) 330-5258.