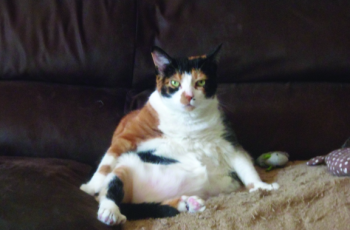 Juliette
If Romeo is out there somewhere in Emery Village, let him know that we have found his Juliette.
Juliette loves to lay back and chill on the couch, watching the widescreen and waiting for the next episode of Garfield to start.
Toby
Many of today's sexiest males are growing their hair long and driving the women mad. Toby is no exception. Toby is a 'Silkie' (Yorkshire Terrier derivative) from Emery. He likes long sunset walks along the beach, or anywhere else and at any time of the day. He's single (obviously not for much longer!) but has a thing for Mattie, a Maltese next door who's such a tease. Good luck to those two. Spring is in the air!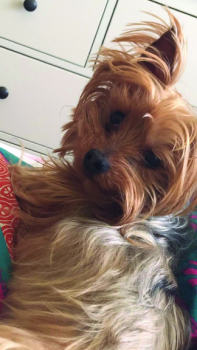 .