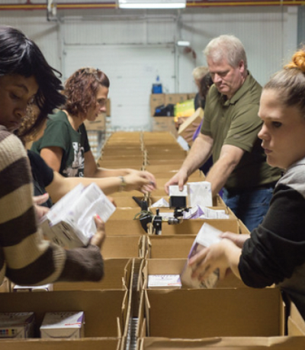 By Varad Mehta
Providing help is more of a passion rather than a career, said an Emery employment agency official.
In the past few months, many Canadians faced difficulties with their place of employment, with layoffs or lack of proper hours some significant setbacks. Amid the pandemic, several employment agencies continued to provide Canadians with jobs that would help them through difficult times. Sarah Jane DiMichele, the communication director for ABL Employment, said their job agency was identified as an essential service during the COVID-19 pandemic. DiMichele says there was a drop in the volume of business, but despite this they kept providing employment services to the people of the community.
"We consider it a privilege to make those great connections between people looking for good jobs and good companies looking for good people," DiMichele said. "It's almost like a vocation rather than a career."
The agency carried out appreciation programs for their clients as a way not only to show appreciation but support the workers as well.
DiMichele said ABL itself faced many changes, such as employees working from home. Still, after restrictions were lifted, the agency officials were able to return to the office while practicing safety protocols. She noted that several jobs are returning as the year progresses.
According to Statistics Canada, 246,000 jobs were added to the Canadian economy in August.
ABL Employment is located at 2300 Shephard Ave, West and can be reached at (416) 749-2253