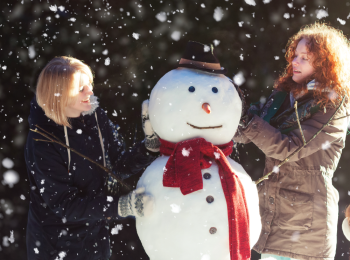 Enjoy yourself even after the holidays
By Ron Lazzer
Now that 2017 is behind us, the holidays have passed and we're all settling back into our regular routines, you can continue to enjoy yourself at home both inside and out. If you've been reading these articles over the past year you will have a beautiful backyard landscape. While you may think that you won't be able to enjoy it over the winter you just need to take stock of all the possibilities. Let's discuss several ways to enjoy your outdoor space during the next few winter months.
First of all, let's admit that our winters can be very cold and when it's -20 degrees outside it's hard to imagine anything except staying indoors. But think of what you can still get out of it. If you have a pergola with an enclosure like a curtain as these articles have been suggesting you can create a space that's warm enough to enjoy on all but the coldest winter days. Put an electric or propane powered heater and draw the curtains around at least three sides. This will contain enough heat to allow you to enjoy yourself outside. Make a cup of hot chocolate and relax while enjoying a peaceful winter scene in your backyard. If you're artistic and like to paint, set up your easel and paint something that inspires you. The possibilities are endless.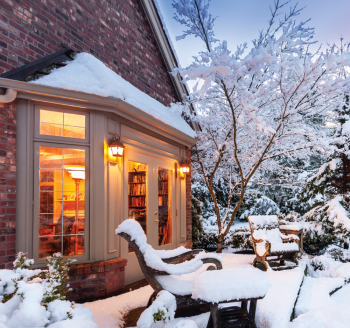 Did you take advantage of the spring and summer to make some prudent plantings? Did you plan ahead and install evergreen plants that provide colour at this time of year? We recently had a near perfect snowfall from an aesthetic point of view. Enough snow landed and stuck to the evergreen trees to create a picture perfect postcard winter scene. This doesn't always happen so when it does I always enjoy it.. Admire the scene from your window alone or while you have company over. Your creation will be a much more interesting conversation piece than anything you see on television.
Finally, as part of your landscape design you may have considered how your children would enjoy it in the winter.
Nothing is more delightful than watching children build a snowman or a fort in the backyard while you sit and read or chat with guests in the comfort of your home. Grandparents and parents alike enjoy these scenes and may even be tempted to join the children outside for a friendly snowball fight.
You can get so much benefit from a well-designed landscape whether you created it yourself or worked with a professional.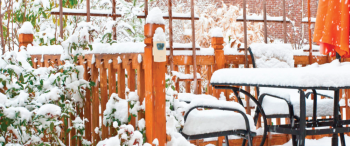 All you have to do is look around at the many creative ways to enjoy your home inside and out and you will never get bored at anytime of year. Here's to a happy and healthy 2018 for everyone.
Ron Lazzer is the owner of Bellevue Landscaping. If you have any questions or comments please email them to: Ron@BellevueLandscaping.ca