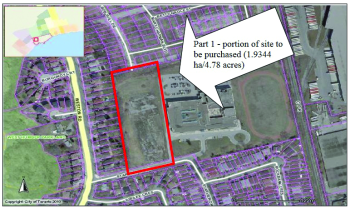 By Sean Delaney
It's great news for residents of Emery Village and York West - ward 7. In an interview with the Emery?Village Voice this week Councillor Giorgio Mammoliti said he was proud to announce that the funding for a new full service recreation centre is in place.
Historically, the area has had to consistently rely on school facilities for much of its recreation programming. The lack of municipally owned facilities has resulted in fragmented and limited recreation programs for the community.
Going back to 1999, when the community centre was first called St. Basil Community Centre, Councillor Mammoliti was able to secure $800,000 for the construction of a new centre. It was also recommended that the community centre be renamed the Humber-Sheppard Community Centre until a permanent name was determined through community consultation organized by the ward Councillor.
The Basilian Fathers leased the Humber-Sheppard Centre to the City, and in 2000, Councillor Mammoliti held an official ribbon cutting ceremony for it.
The 2004 "Status Report on the Recreation Needs Assessment and Feasibility Study Respecting Five Study Areas City-wide" stated that community needs were presently being met through the lease, but should a lease extension not be reached, a new site was needed in order to develop a replacement community centre in the western North York area.
At that moment, Councillor Mammoliti realized it was time to start investigating site opportunities.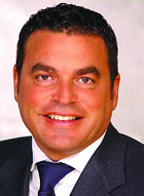 Upon the sudden passing of Carmine Stefano in 2006, the Councillor brought to city council his decision on the permanent name change. He proposed changing the Humber-Sheppard Community Centre to the Carmine Stefano Community Centre.
Stefano was the founder and president of the Weston Soccer Club and the Catholic Soccer League, servicing more than 3,000 youth, who exemplified excellence, embodied sportsmanship, responsibility and respect. Most importantly, Stefano was dedicated to leading youth in our community to reach their full potential in a positive and supportive environment.
Fast forward to June 2014, and city council recommended the acquisition of the surplus Toronto Catholic District School Board property at St. Basil and to amend the approved 2014 Capital Budget for Parks, Forestry and Recreation to provide funding for the acquisition.
It was also requested that the general manager of Parks, Forestry, and Recreation host a public meeting about the proposed community centre at the surplus site adjacent to St. Basil the Great College School at 20 Starview Lane.
Councilor Mammoliti immediately started in 1998 to get money put aside for a new centre and now that task is complete with all the funding securely in place.
The new community centre will replace the existing temporary Carmine Stefano Community Centre, which is located approximately one kilometre away from each other.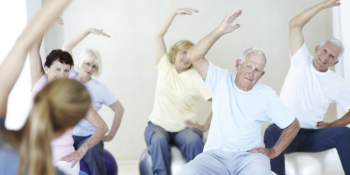 As part of Councillor Mammoliti's continuing efforts to get your input, he will undertake a survey to assess your preferences for amenities and programming to be included in the new recreation centre – which will serve all of York-West, Ward 7.
A survey will be sent out to every household in the entire ward through Canada Post by the end of September. Watch for it, fill it in, and return it to him so that your opinion will be counted.
Also, to get input from students directly, Councillor Mammoliti will be go into local schools with a PowerPoint presentation and customized survey to ensure their wishes are considered when the development of the new centre is underway.
Should you have any concerns or questions, feel free to contact the Councillor's office at (416) 395-6401 or email him directly at: councillor_mammoliti@toronto.ca.