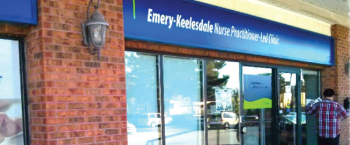 The Keelesdale Nurse Practitioner-Led Clinic is opening up the health service world
By Sean Delaney
The Emery-Keelesdale Nurse Practitioner-Led Clinic is providing a whole new style of healthcare in the Emery Village area, and its breadth of services and partnerships are benefitting residents every single day, in a multitude of ways.
The clinic, located at 2972 Islington Avenue, Suite 6 and 2562 Eglinton Avenue West, Suite 102, is the first of its kind in Toronto.
"It's the first nurse practitioner clinic approved by the Ministry of Health," said Danae Peart, lead administrator. "The model of care is the nurse practitioners lead the care, with a consulting physician providing oversight."
So should a particular case be complex or outside the scope of the clinic, the staff can consult with their physician. As well, they have a dietician on staff allowing their services to be performed in a wraparound model.
Peart explained that many times patients will seek out a physician for one issue, but also, they might be overweight, stressed out, suffering from anxiety, or have another physical issue to tend to.
"So they will often address one issue, but not get all of those pieces," she said. "In the nurse practitioner led model it's a wraparound holistic, comprehensive approach. If you go to the nurse practitioner and indicate you're having other issues and we can refer you to a counsellor if they're anxiety or stress related, or we can refer you to a dietician if they're diet related, or we can refer you to a registered nurse to follow up with screenings."
The idea behind the clinic is to provide a wealth of services where there is limited access to doctors and dole out a comprehensive approach to healthcare.
And because the model is so open to a holistic approach, they've been able to partner with a number of individuals in the community.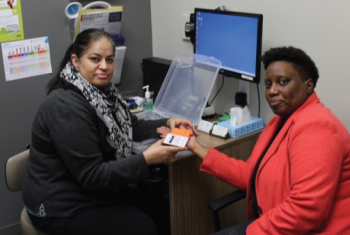 In Emery Village, Peart offered Delta Community Services as an example. The Delta group offered a ton of social services for Humber Summit but eventually had to move.
"They didn't want to leave the community without those services," Peart explained. "One of those was the food pantry, and one was the after school programs for children. So for six months we have had the after school program for children and for two years, we've operated the food pantry."
When the clinic first became involved during the transition they served 40 people every other week.
"There was always a need, and we helped continue it," Peart said.
From time-to-time, social services groups that know of the pantry will bring a client and they may access other services through the clinic. The Keelesdale clinic offers a gamut of other services outside of the clinic including a home visiting program with more than 120 patients seen in their homes.
They also do outreach programs at multiple locations and other clinics, as well as women's transition homes. And they also perform education presentations in the community, on site, at the library or any partner that wants to welcome them, including caregiver support programs.
"We go to the communities where the needs are. And it's all possible because of partnerships. It's really been an interesting groundswell of relationship building and the more we build, the more we realize the need."
In this community, Peart said, they see a mixed bag of people from seniors, to immigrants, refugees, and many other people who can benefit from the clinic's programs, but they don't always know the clinic exists. So they benefit from and are working on, word of mouth.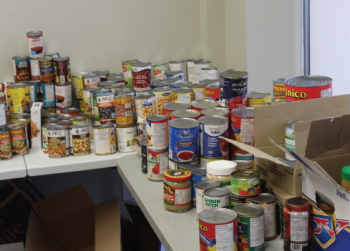 Practically everyone on their team speaks a different language, she said, so they are able to communicate well with a number of different community members.
The clinic is open Monday to Friday, and one Saturday of each month. They open late one day each week as well, operating from 9 a.m. to 8 p.m. on Tuesdays.