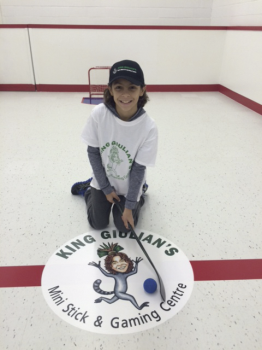 King Giulian's new Mini Sticks and Gaming Centre originated from an idea in the mind of a 10 year old – that's the best place for these things to develop and don't leave it to the adults!
His name is Giulian and he has an incredible love and passion for playing mini sticks with his friends. But a basement can be boring. So the mini stick Gods came to develop a state-of-the-art mini stick arena and gaming centre and called it KING GIULIAN'S.
The mission is to provide the most exciting birthday party experience ever! This amazing mini stick Arena has a score clock, siren, and goal light. Imagine scoring a goal and having lights flashing and sirens blaring just like in a real arena! The Gaming Centre is also set up with four 50" LED TV's for the most exiting gaming experience ever. What a party!
At King Giulian's they eat, sleep and play Mini Sticks. Visit them at 5601 Steeles Ave, West, Unit# 4, Toronto. Call or visit online.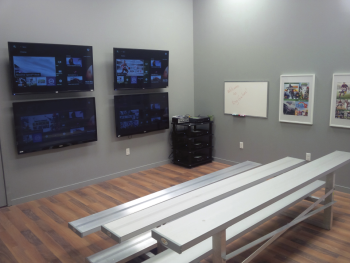 (416) 742-3000
www.kinggiulians.com
info@kinggiulians.com