Meet Your Ward 7 Humber River - Black Creek 2022 election candidates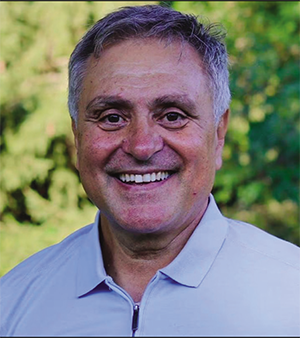 Anthony Perruzza
Anthony Perruzza immigrated to Canada at age nine. His mother did factory shift work, and his father was a carpenter. Humber River-Black Creek is his lifelong home. It's where he went to school. It's where he's raising his family. This is the community he cares about.
Re-elected as City Councillor for the newly combined mega-ward 7 in 2018, Perruzza dedicated his life to serving Humber River-Black Creek. His extensive involvement in the community includes being a member of Toronto's Etobicoke and York Community Council, the Infrastructure and Environment Committee, the Exhibition Place Board of Governors, and an Executive Member of the Toronto and Region Conservation Authority.
After decades of leadership, Perruzza brings invaluable experience and grassroots knowledge to the councillor's office. He is a strong and reliable voice for affordability, accessible services, equity, and the environment, and he does not seek the spotlight. He wants to ensure that Humber River-Black Creek is sincerely represented at city hall for years to come.
Perruzza has worked hard to enhance playgrounds and rebuild our roads and sewers. He helped to extend the subway line to connect people across the city and get them where they need to go. Through his work as the Poverty Reduction Advocate, he always advocates for more local jobs and opportunities for youth. He also fought for more seniors to receive property tax and utility bill rebates. Anthony has worked to help repair and upgrade rental housing for years, and he has organized park cleanups, tree plantings, and toy drives for families. The Yorkwoods Library and Theatre are being renovated, a new community centre is well on its way for Weston and Sheppard, as well as the Jane-Finch Community Hub and Centre for the Arts.
Perruzza believes a lot has been accomplished and that there is much more that can be done to improve the community.
This is why he's running to be re-elected as City Councillor in Humber River-Black Creek.
EVV: If elected, what would you focus on?
AP: We really need to get a map of works on the west side of the 400. You feel like a councillor for two districts. On the east side, things are underway. We've built roads, sewers, parks, renovated the library, have lots of stuff on the go. I feel like we have a real serious plan for renewal, regeneration, and growth.
Then I look at the west side of the 400 and I feel like we've got cheated out of the past couple of years. As we were finding our footing here, COIVD-19 sent everyone home. The parks people, planners, my office, it closed centres, we lost an opportunity. We have to do the same west of the 400. The formula is simple. There is a clamoring for new roads, new infrastructure, better developed parks, more amenities, more space. There's a clamor for facilities.
And there is a sense, in this part of the ward, that there is a historical neglect. We've been forgotten.
We need to do that stuff, we need to get it on the book, in the plan and get it done. And that's what we're going to do. We're going to build a community centre, get these parks renewed, clean up some of the roads, repave the ones in a pitiful state, and make sure the grass gets cut in a timely way moving forward and the trees get trimmed.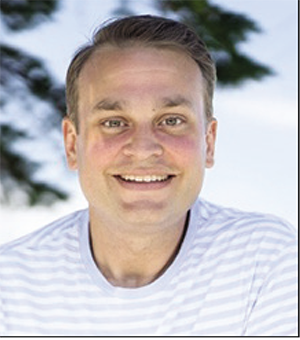 Christopher Mammoliti
Born and raised in Humber River-Black Creek, Christopher Mammoliti has a passion for the community, and is deeply motivated to bring positive change through his experienced leadership. Growing up in a political family has helped provide invaluable personal experience and a deep respect for public service.
For the last four years, he has served as Toronto District School Board Trustee. His dedication to public service and community was noticed by his colleagues right away, electing him to be the first Trustee from Humber River-Black Creek to sit as Vice-chair of the board.
Prior to being elected, he spent 12 years operating and managing a successful small business. While working, he also completed his Business Management Degree and volunteered as the PAC Chair for Seneca Business.
As a husband, proud new father and brother to four siblings, he is a family driven person with a passion to help others. This commitment is the reason why he is running to be the next councillor for Humber River-Black Creek.
EVV: If elected, what would you focus on?
CM: I'm excited for the opportunity. It's an honour to have the opportunity to potentially represent your home community. And especially a community like Humber River-Black Creek that's been marginalized for 50 to 60 years. So, I am excited to bring the lens of lived experience. Someone from the community, maybe a bit of youth to city council.
As far as things I would like to see, I think of how we built our campaign. It's a very grassroots campaign. We started walking two months ago so that we could find out what the residents' concerns are. Instead of bringing an ideology and forcing it on the voters, I want to find out what the issues are for them. So, what I've heard at the doors is what we're going to centre around.
Responsiveness, very similar to what would see in the private sector, if you don't get back to your customer within 24 hours, they don't feel you're responding to them.
If you look at the turnout of the last provincial election, it was very low. What I hear at the door is voter apathy. People are tired of traditional politics. They are tired of people who aren't listening to them or aren't engaging them.
At the end of the day people are looking for the same opportunities as they see in the city. When look at things like community parks, do we have splash pads? Do we have tennis courts? Do we have bocce courts? All those amenities around the City of Toronto, we believe our city deserves the same.
The transfer payments that haven't been coming from city of Toronto in an equitable way, that needs to change. People are tired of being told they're going to get things and they never end up seeing them. We have to fight for those things. At the end of the day our city has fixed resources, so you have to fight for those things.
Revitalization, our community wants to be revitalized but we have to do it in a sensible way. How do we do that in a way that benefits the community long term? I think it's time we start looking at things in a different way.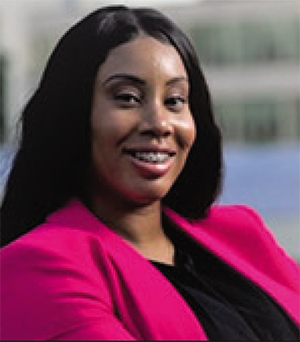 Amanda Coombs
Amanda Coombs is a long-time resident of the Humber River-Black Creek riding where she also grew-up and is currently raising her child.
Coombs is a graduate of York University where she completed an undergraduate degree in Psychology and is currently pursuing a Master's degree in Counselling, while working as a Mental Health First Aid and CPR Instructor, and Toronto Community Crisis Worker. Coombs also applies for grants to ensure that these certifications are free of cost to residents.
One of her key skills as a Mental Health Counsellor is her ability to actively listen to people as they share their challenges and personal problems with her.
She validates their feelings and lets them know that they are essential, and that she is not just listening, but they are being heard.
The individuals Coombs supports don't leave her office with empty promises of achieving good mental health and overall well-being. She walks alongside them on their journey to recovery and helps them get there.
Primarily by not just looking at the symptoms but supporting these individuals by identifying the root causes of their problems.
And those counselling skills are transferable. If she becomes City Councillor, Coombs will journey alongside residents and do everything in her power to ensure they have a better community to live in and that their needs are being met.
No more band aid solutions.
EVV: If elected, what would you focus on?
AC: The three things I am passionate about is mental health, our seniors and community violence. These are the three things I feel I would be able to resolve many issues residents are facing.
As an example, with the pandemic we know there are numerous people living with or being diagnosed with mental health disorders. These things existed in the past, but the pandemic has brought them to light.
One thing I continually hear from residents when I go door-to-door is that we need more culturally competent services. We need more service workers in our community that reflect the people they are servicing.
I think the community health centre and family centre have done a stellar job in providing resources to the community, but we definitely do have room for more inclusive spaces that cater to people's mental health, legal issues, food insecurity and injustice issues. As well as spaces our seniors and youth can use for themselves.
I've had the opportunity to work with many of our community leaders whose focus is seniors and one of the concerns is that they continue to live in isolation. And it is something they continue to deal with after the pandemic. So, I would like to see more programs for seniors.