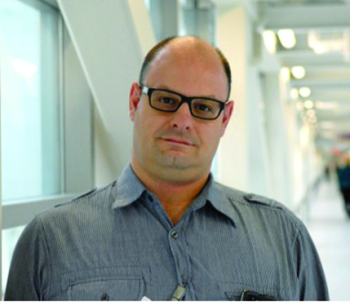 By Tim Lambrinos
Back in 1967, a new secondary school was built on a slice of farmland east of Highway 400 and south of Finch. The school would recognize and celebrate Canada's 100 years of confederation. Westview Centennial Secondary School is located directly south of Finch Avenue along Oakdale Road. For a short time, the building stood as the sole modern structure sharing a larger plot of land where Emery's district hospital would be.
York-Finch Hospital on Finch Avenue West was opened and offered local health services for the various communities along Finch Avenue West. One famous swimmer would be born at the hospital. In 1987, this young boy's family moved to nearby Lomar Drive. This residential street is located just east of Highway 400 and north of Sheppard Avenue.
His name is Carlos Costa. He attended the Regina Pacis Catholic Secondary School on Norfinch Drive across the street from the hospital. Regina Pacis closed in 2002 and the building currently houses Monsignor Fraser College. The public may register for free ESL and math upgrading classes at the Norfinch Adult Education Centre by calling (416) 397-6390.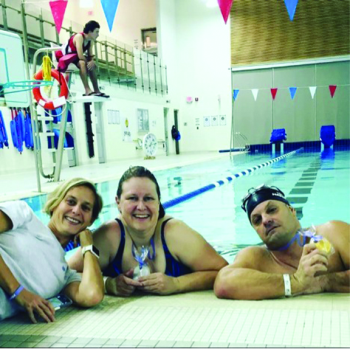 Remarkably, Carlos Costa did not learn to swim at Westview's pool. Instead, he regularly took dips in a community swimming pool at Keele and Sheppard. However, this amazing achievement is most extraordinary since Costa was born with all the bones missing from below his knees. This disablement required amputation surgery when he was two. The surgery was necessary so that young Carlos could be fitted with prosthetic limbs simply to walk.
The early disability did not make it impossible for Carlos to play regularly with other children. Working with prosthetic limbs, he was able to walk quite easily and ride his bicycle. While taking swimming lessons as a child, he discovered he had a definite knack for swimming. It provided him physical freedom and boosted his self-confidence.
While at Regina Pacis, he joined a sports group for persons living with disabilities named Variety Village. While there, he joined the swim team and played wheelchair basketball. His swimming coach was the legendary marathon swimmer, Vicki Keith.
"Carlos has accomplished more with his physical challenge than most able-bodied people," Keith said.
The story of Costa's remarkable swimming feats began on August, 10, 1992. After completing 38 km of a planned swim across Lake Ontario, he was forced to abandon it after 12 punishing hours. The attempt was aborted due to fierce thunderstorms. Costa tried it again on September 6, 1992 but was only able to complete 26 km of the route. This attempt had to be abandoned as a result of encountering exceptionally cold waters outside of Toronto's shoreline.
A cold and disappointed Carlos ended the attempt when the temperature of the water fell below 10c (50F). A swimmer that had no legs said he wasn't tired at all after spending nine grueling hours in the lake's uncaring frigid waters. At the time, he vowed to try it again the following year.
His third attempt occurred on July 23, 1994. Decisively, Costa overcame all odds and completed the aquatic challenge. His crossing from Niagara-on-the-Lake to the Leslie Street Spit took a strenuous 32 hours and 43 minutes to complete.
He was considerably delayed by strong head winds that he encountered for several hours after embarking.
At the age of 20, Costa had become the youngest male and the first physically-challenged person to swim across Lake Ontario. He accomplished this goal while he was registered as a third-year student at Humber College.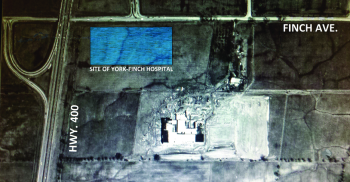 A year later, he became the fourth Canadian to cross the Catalina Channel.
It took him 15 hours to complete this course from Catalina Island to the mainland. In 1994, Costa was awarded the Cliff Lumsden Award of SSO by Swim Ontario. The award recognizes significant achievements in marathon swimming. The following August, Costa swam in Italy and completed an extraordinary extended double crossing of the Strait of Messina, a distance of more than 70 kilometres.
Costa has also been a successful competitive swimmer. He medaled at the Canadian National Disabled Swimming Championships in 1992 and 1996. He also regularly competed with his University swim team, the Ryerson Rams. At the start of the 2015-2016 season, Costa once again stepped back into the pool by joining the Aurora Master Ducks. He currently competes in open water and in local and provincial competitions. As well he is presently training for an epic swim across Lake Erie, scheduled for August, 2017.
Costa now lives in Bradford with his wife Linda and their daughter Amelia. He works in strategic sourcing at a hospital in York Region. He holds an undergraduate degree in Business and completed his Master of Business Administration degree (MBA) in 2014.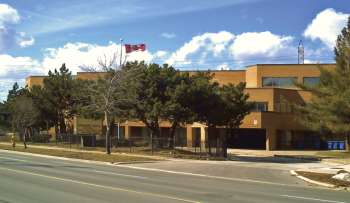 Costa remains an amazing example of why not to allow obstacles prevent pursuits. Simply, not allowing barriers defeat those seemingly impossible goals.
Through perseverance Costa proved something to himself and to others. That everyone is able to reach seemingly unreachable goals by enabling a great will to surface.
Just watch to see what a daring swimmer can achieve this summer.