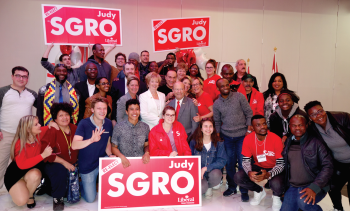 By Tim Lambrinos
Canada saw its 43rd federal election held on Monday, Oct. 21.
The Liberal Party of Canada maintained control of the government but is now in a minority position. Justin Trudeau continues to be the country's Prime Minister. One interesting part of the election was that Elizabeth May and the Green Party picked up one additional seat in the House of Commons, bringing their total to three.
In Humber River-Black Creek, Judy Sgro delivered another venerable election campaign that once again resulted in a comfortable margin of victory.
Sgro has been the community's elected Member of Parliament since 1999. It seems now more than ever that her popularity has grown within a central part of the electorate, which this time produced gains throughout most of her riding.
Sgro's closest competitor in the race was Maria Augimeri, who is no stranger to the political world. While being, perhaps, newer to the residents of the Humber River-Black Creek riding, Augimeri was able to gain about a third of the total votes cast.
Iftikhar Choudry represented the Conservatives in and finished in third place.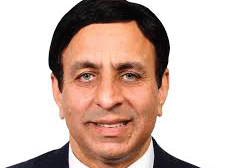 Sgro ran on a platform of continued investment in the middle class, and to grow an economy that works for everyone as well as continuing to protect the environment.
If you want to meet with Judy Sgro, her constituency office is at: 2201 Finch Avenue West at Arrow Road, Unit 25
You can phone her at: (416) 744-1882.
A hearty round of applause goes out to all the candidates that entered the election.
It takes a significant amount of time, work, courage and dedication to run. Admiration should be shown to all that cast their vote in Monday's election as well, for their support of the political process.
Listed are the top three vote getters in Humber River - Black Creek.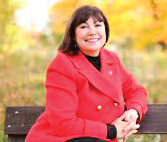 Candidate. Votes. Party
Judy Sgro. 22,983. LIBERAL
Maria Augimeri. 7,126. NDP
Iftikhar Choudry. 6,142. CONSERVATIVE