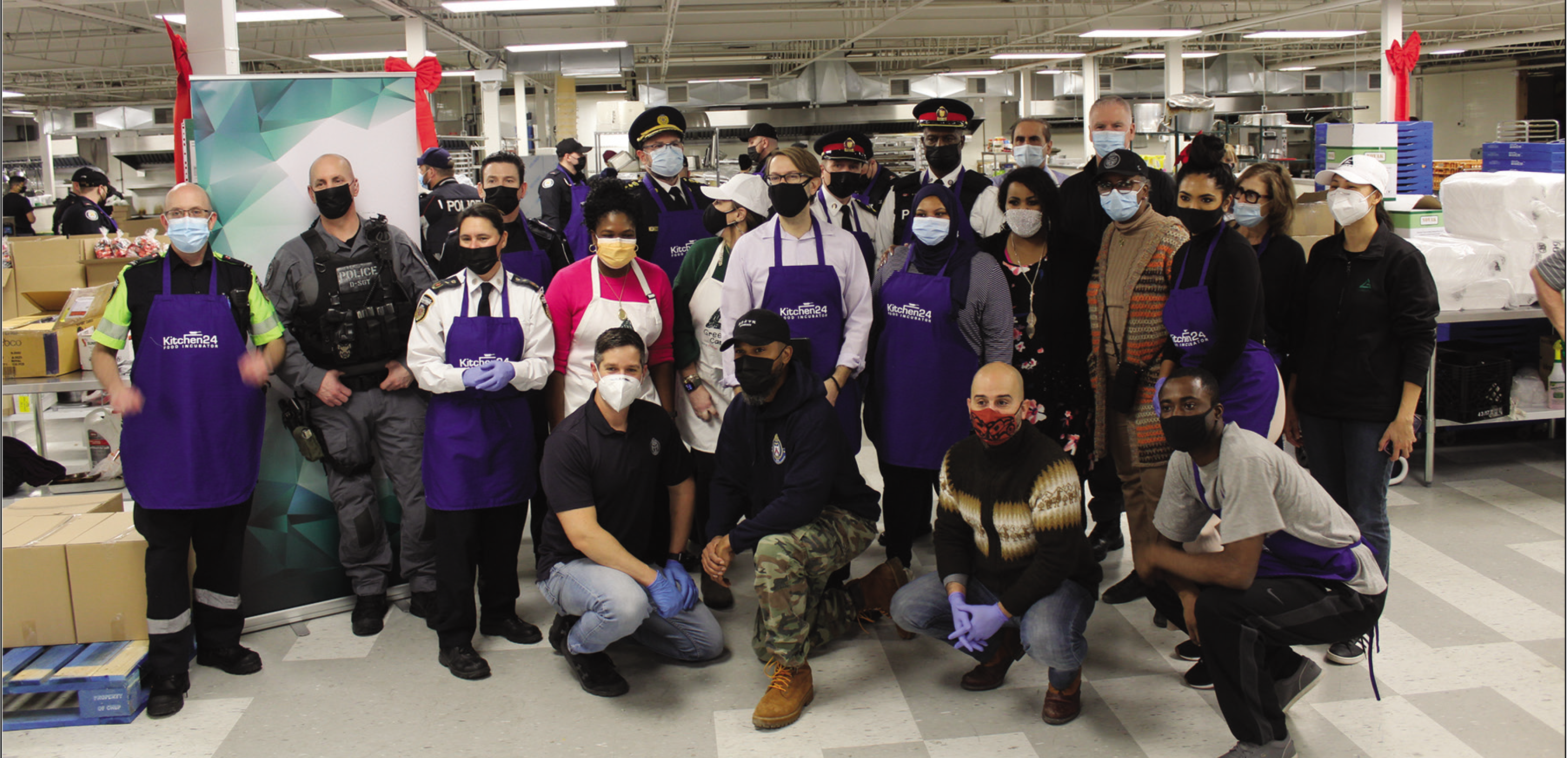 By Sean Delaney
Steve Kidron, the owner of Kitchen24, is feeding even more of Toronto. Recently, Kidron cooked and packaged 15,000 meals for the community.
"When COVID-19 first hit, it became apparent that prepared meals were necessary for people facing food insecurity," said Kidron.
Kidron was approached by several food banks, politicians and community centres, and his operation rose to the occasion. Throughout the pandemic, Kitchen24 has steadily increased the donation of meals. What began at 5,000 per special occasion is now at 15,000. The sheer magnitude of this cooking and assembly operation is mind-boggling
The assembly of the meals was aided with volunteer help from TPS 13th and 31st divisions, EMS volunteers, MPP Tom Rakocevic and staff and representatives from Councillors Anthony Perruzza's office. And organizers would not forget the many other volunteers that assisted in this four-day, military-like operation.
"These meals are intended to go to community centres, shelters, Second Harvest, tent city and Community Centres to distribute among clients," said Kidron. "I'm very proud of how they and we are helping our community, helping with the meals and delivering the way they did."
It is important to note that while Kidron sources some surplus from companies for his work he said this year, he has been left to fund much of the product himself.
Kitchen24 is an innovative commercial kitchen, ghost kitchen and event rental space. Since the beginning of COVID-19, owner Steve Kidron has prepared and distributed more than 300,000 meals to the community.