BY SEAN DELANEY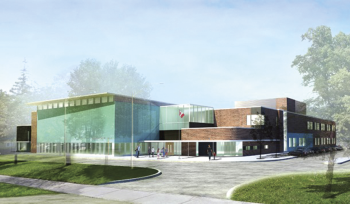 For many of you, the Melody Road public School is a place of fond memories that will stay with you for the rest of your lives. The great teachers along with support staff all helped to shape your lives and the friends that you made along the way.
This is a milestone now. The attached very recent picture shows the Melody Road Public School being torn down to make way for the long awaited new St. Simon Catholic School. We have also included a rendering of the new facility.
Today marks a major milestone for the St. Simon greater community. Some say it has been a long time coming. This would not have been possible without the support of the current and past Parent counsels along with the support of the close community at large.
On Monday, Oct. 4, graduates from Melody Road P.S., an elementary school that served the community of Humberlea until it closed in 1986, donated more than $1,000 to the 31 Division Community Police Liaison Committee's educational bursary fund. The bursary helps defray the costs of post-secondary education for qualified but lower-income public and Catholic school students.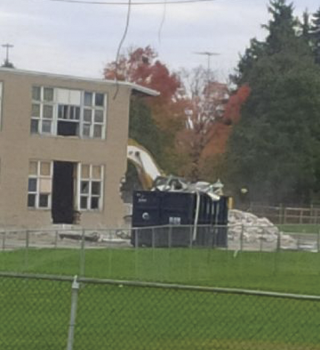 In previous years, Melody Road was used as a school by the Toronto and Region Islamic Congregation. And this summer, the Family Channel used the school as a filming location for its television show, Wingin' It.