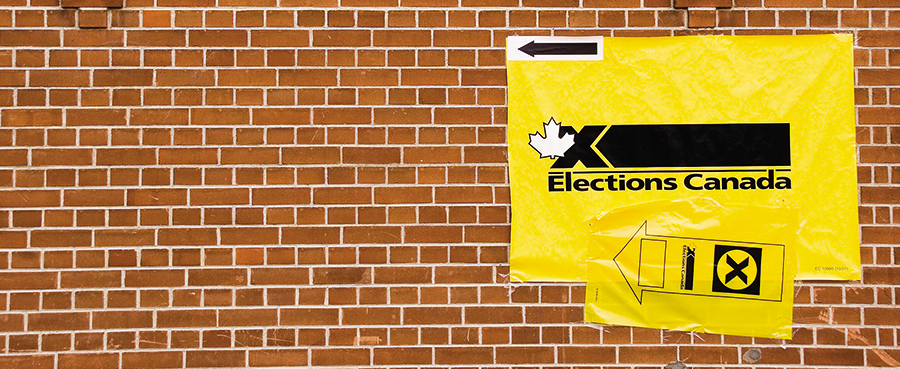 By Sean Delaney
On September 20, Canadians went to the polls to make their decision in the 44th campaign for federal officials, and in Emery Village, that choice once again was Liberal MP Judy Sgro.
Of the 31,029 votes counted in the Humber River-Black Creek riding as of press time on September 25, Sgro had received 18,833 or 60.7 percent of the tally. A close race for second place saw Rinku Shah of the Conservative Party receive 5,402 votes and Matias de Dovitiis 5,066, or 17.4 percent and 16.3 percent respectively. People's Party of Canada (PPC) candidate Raatib Anderson had an even four per cent of the total on September 25th, or 1,235 votes and Green Party candidate Unblind Tibbin received 368 votes, for 1.2 percent of the total, with Marxist-Leninist candidate Chrstine Nugent finishing last in the riding with 125 votes, or 0.4 percent.
For those scoring at home, it wasn't too much change from the 2019 results for the three candidates at the top, but the country-wide fad of a drop in Green Part support, and growth of the PPC held true in Emery as well. In 2019, Humber River-Black Creek voters cast 38,461 votes with Sgro taking the victory and 61.1 percent of the votes. Also in 2019, NDP candidate Maria Augimeri finished second with 19 percent (7,198) and Conservative Iftikhar Choudry third at 16.2 percent (6,164) of the votes.
The Green Party saw more support in the 2019 result, taking 2.1 percent (804) of the vote, and UPC candidate Stenneth Smith finished with 0.3 percent (114) of the vote. Marxist-Leninist candidate Christine Nugent took last in 2019 as well, with 0.2 percent (89) of the vote.
Once the result was made official, Sgro thanked her support team for the victory.
"On behalf of my staff, friends, family, and of course, constituents. I would like to send my sincerest thank you and gratitude to make the 2021 election a success," she said. "I look forward to representing and serving the members of our community for more years to come, and together, I know we can continue to make Humber River-Black Creek a beautiful place to live, work, and grow. Thank you Humber River-Black Creek, I can't wait to see what we can accomplish next."
Conservative Rinku Shah thanked the supporters as a first-time candidate and sounded like one who was not done with politics.
"I would like to thank every elector of the riding for accepting me, a first-timer running in the federal election, and opening their doors in a pandemic with a smile," Shah said. "With my experience of organizing festivals in Toronto, I see a vision of building bridges between the communities, which has people from all over Canada come to Toronto. I think I would do the same in Humber River Black Creek and will be able to bring new business into the riding and also increase the opportunities for the community to grow."
Matias de Dovitiis of the NDP was also a first-time candidate and called it a fantastic experience with a fantastic team.
"This was my first time running federally, and it was a really fantastic experience for me. We had an amazing team of volunteers and supporters who were able to reach out and connect with thousands of people in our community. I am so grateful for all the support and will continue to work in our area to create positive change."
For official election results, visit: elections.ca