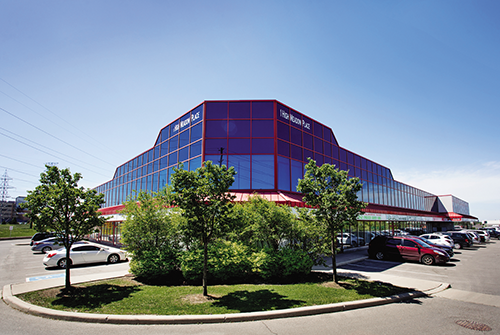 By Sean Delaney
The August Investment Group began as a family business and has remained that way for more than five decades.
Begun in 1967 by Chief Operating Officer Michael Cutrara's grandfather, Augusto Gismondi, it has grown into a developer and manager of major industrial and factory complexes focusing on people and clients first.
"We realized over the 50 plus years of business the relationship between us and the tenant or client is ever-evolving," Michael said. "We have some tenants who have been with us for more than 30 years. So when we say we're partners in growth, that's what we mean."
The August Group began as a construction firm. In 1967, started with residential builds. They soon moved into the industrial realm of development, building and selling industrial complexes and factory buildings.
After what Michael called a shift in the market in the 1990s, the company then decided to rent its properties instead of sell and, in doing that, adjusted the business to become a private investment firm with a real estate portfolio.
"We've built a majority of our buildings that are rented and leased and manage our holdings," Michael said.
And the small company feel that they maintain allows them to build relationships of trust in business.
"We work with our client's needs to ensure everyone's business can prosper in the future," Director Lia Cutrara said.
"Some companies have branding, colours, and logos that you have to incorporate, and you have to respect that and work with it," Lia said. "We also work to design workspaces that won't need to be adjusted in a few years."
And the ownership of their properties is an essential component of their business for this very reason. Together, August Group made it clear that a small business owner, who cares deeply about their business, combined with a real estate portfolio that not only owns but built their own properties, is a powerful combination.
"We are invested in the space as much as the occupant is," Michael said. "Lease negotiations, rental prices, these are very sensitive. You work with someone so long, and you consider the tenant's needs and wants as much as your own. If their business dies out, they can't pay their rent. It's very much the same dynamics as an eco-system."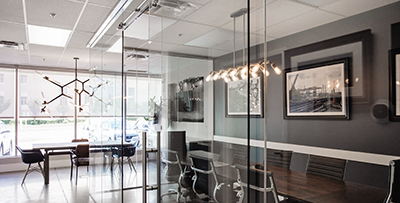 Experience also brings with it a savvy business partner. The August Group, Michael explained, has been in the property business for so long, they can use their experience to extrapolate the best finish for a unit or space and often provide real estate that will help the business grow as well as treat their tenants well economically.
"I think the most important asset is that we are reliable," Michael said. "We just had a friend move into one of our units, and I got to tell him, we're not the landlord that will surprise you with fees or rental increases. We are honest and transparent about everything, and you and the unit are our number one priority. If you rent a unit from us and you find a leak everything else is put to the side, and that leak is fixed first. You are not a number or assigned to a property manager that doesn't have the time to get to it. We look after you like a member of the family."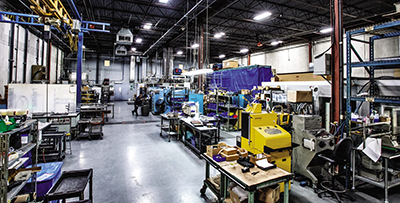 You can find The August Group at: 14 - 1 High Meadow Place, Toronto
Call them at: (905) 856-7297
Or find out more about them online at: www.augustgrp.ca