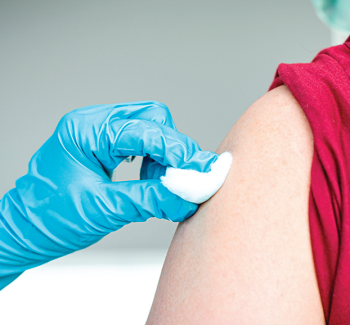 By Sean Delaney
This fall and winter is certainly not the time to become stricken with the seasonal flu, especially for senior citizen age residents. Hospitals and their emergency rooms will likely be at or near maximum capacity. Doctor's offices will see patients on a reduced schedule, and there is always the fear that residents or health care workers could mistake the seasonal flu for COVID-19.
So, the health care industry is asking residents to please, get their flu shot.
To add convenience this year, a flu shot clinic opened at the Carmine Stefano Community Centre, 3100 Weston Road, North Entrance.
You are required to book an appointment in advance. Openings are now available from December 4 and on, but they are going quickly.
Book online at, tphbookings.ca or call Toronto Public Health to make an appointment: (416) 338-7600.
Keep in mind that many area pharmacies administer the seasonal flu shot as well. Check with your local pharmacist and ask them if that's a service they supply.
And a reminder to all Emery residents, public health continues to advise the wearing of masks in public and staying six feet apart from anyone not in your bubble.
Above all, stay safe.