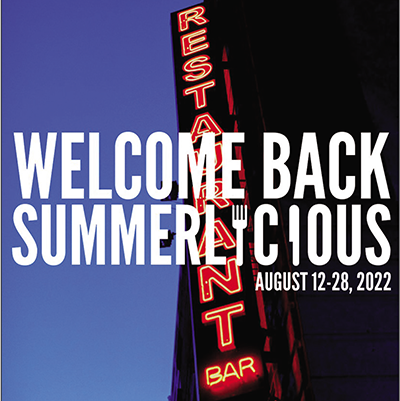 By Sean Delaney
Summerlicious, produced by the City of Toronto, returns with mouth-watering meals served at more than 200 of Toronto's favourite restaurants.
Produced by the City of Toronto, the Licious programs began in 2003 as a way to boost Toronto's restaurant industry during typically slow periods of business. In the years since the program's inception, participating restaurants have served 6.2 million meals during the promotion periods, generating more than $275 million in economic activity for the local restaurant industry. The Licious programs were ranked in the top three all-time favourite festivals, fairs and events in Field Day's fourth annual Toronto entertainment survey.
In addition to the usual $27 lunch/$35 dinner, $34 lunch/$45 dinner and $41 lunch/$55 dinner categories, there will also be new $20 lunch/$25 dinner, $48 lunch/$65 dinner and $55 lunch/$75 dinner price point categories.
Summerlicious will also have new timing this year, running from August 12 to 28.
Those restaurants that partake, are required to have good health inspection records and excellent ratings from Toronto top restaurant reviewers.