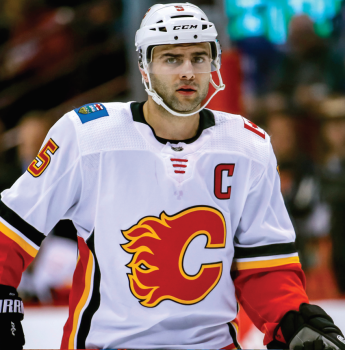 By Sean Delaney
Mark Giordano, captain of the Calgary Flames, has taken home the top individual prize for NHL defensemen in the 2018/19 season.
On June 19, at the league's yearly awards' ceremony in Las Vegas, Nevada, Giordano was awarded the Norris Trophy. He is now on the same list as some of the greatest hockey legends of all time.
This past season, Giordano recorded his best scoring season ever. He beat his career high in points just 57 games into the season by reaching 57 points. By doing this, he became just the eighth player in the last 40 years to reach their career-high at 35 years of age or older.
He also became just the fourth defender in NHL history to reach the 60-point mark at the age of 35 or older. By the end of the season, he reached 74 points, second among defenders.
Mark Giordano grew up in Humberlea, just off Weston Road while attending St. Simon's Catholic School. His parents still reside at the same house along Sunset Trail and are looking forward to congratulating their son. The Emery Village BIA is proud to salute the first of our area's NHL defensemen to ever win the league's top individual prize.
Keep it up, Mark.