By Sean Delaney
Gino Rea got into hair cutting because he liked to work with his hands.
And honestly, he knew an office job wasn't going to suit him.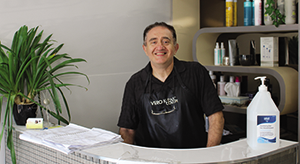 "I can't sit down at a desk for too long; I like to be creative with my hands," the owner of Emery Village's The Hair Performers said.
Rea opened his salon in 1984 in the Albion and Islington area. Ten years later, he packed up and moved his salon to Humber Summit, where he's welcomed customers for 28 years.
Rea began cutting hair around 20 years old. Educated at Marvel Beauty Schools, he paid his dues in various salons and then took on a partner and shared a new business.
"In the beginning, it was myself and a partner, but he strayed off a couple years after that. He changed careers, but it was good. I then took on the full business, the full salon, and it just grew. Once I came up here, it grew more, and it's been well received. People are happy here."
The Hair Performers has been a staple of the Italian Gardens for 28 years, but Rea said there are always new families coming in, and the people are still his favourite part of the job.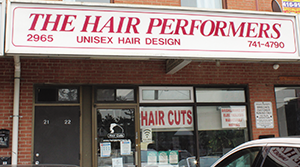 "The community is wonderful; the people are so nice in this area," he said. "We have old customers still around, young families coming in. and we welcome anyone. Any age, male or female, you will be happy here."
And The Hair Performers is fully staffed for weddings, graduations and all other occasions, with staff also ready for electrolysis, waxing, manicures and more.
After decades behind the chair, Rea said his own speciality is his flair with the dye.
"Our colouring, our colours stand out," he said. "The honesty we serve you with, the products I use, my colouring is my forte."
The Hair Performers is open Tuesday to Saturday, Weekdays 9 a.m. to 6-7 p.m., and Sat, 9 a.m. to 5 p.m.
You can reach them at: (416) 741-4790
Or stop by at 2965 Islington Ave.