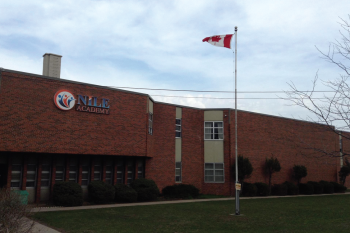 By Claudio D'Intino
Bluehaven Public School was closed in 1984 and St. Gaspar Catholic School closed in 2002 due to declining enrollment in the area.
Bluehaven was used by the former North York Board of Education as an administration centre until the amalgamation of the City of Toronto.
The building's 26,732 square footage was then leased out to the Bambolina Montessori Academy in 2001. The executive director was Julia Simon. Born in 1959 in Szeged, Hungary, her parents were both teachers. Simon moved to Canada in 1987 because of the Communist government's heavy control in education. After a divorce, she raised three children as a single mother, and earned her Montessori Diploma in 1995. Two years after starting Bambolina Montessori, she added an elementary school program. In 2011, the Toronto District School Board did not renew her lease. She renamed the school Alive Montessori and Private School, now running out of the Forest Hill United Church, in the Bathurst and Eglinton area.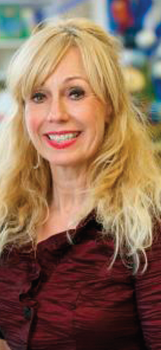 After the closure of St. Gaspar, it was leased to the City of Toronto and used for alternative learning, as well as for seniors.
In 2011, Bluehaven became home to the Nile Academy, a private school founded by Muslim Turkish immigrants belonging to the Hismet movement. Its history dates back to 2005, with an enrollment of 350 students from Kindergarten to Grade 12. Annual tuition is $8,000 for local students and $28,500 for international students. Abdullah Fistisk is the principal. At one point, the Nile Academy had three campuses, St. Gaspar, 25 Civic Road in Scarborough and its main campus at 5 Bluehaven Cr.
In 2016, St Gaspar and Scarborough were merged into the Bluehaven campus. East York Stucco Co. website states "(Nile Academy included)...the installation of new custom designed interior wall system and some architectural decoration combined with the new acrylic stucco finishes."
St. Gaspar will be demolished for a new subdivision to be built in two phases, 111 Plunkett (two public roads, a public walkway and 21 semi-detached houses) and 135 Plunkett (15 semi-detached houses as well as one detached house). This is according to a zoning by-law amendment and draft plan in a City of Toronto staff report dated March 12, 2018.
Bluehaven and St. Gaspar have given many some fond memories.
This writer went to Gracedale PS from 1967 to 1972. As a student, we had to help clean the park adjacent to the school.
A Grade 3 class in 1970 at Bluehaven cleared the area along the banks of the Humber River. In 2010, 2014 and 2018, I ran the polling station at the Nile Academy for the municipal election. In 1983, I introduced 90 year old Mrs. Gardhouse, a long-time resident of Plunkett Road to a Grade 2 class at St. Gaspar to talk about the local history. A couple of years ago, I attended the Wine Fest in the park behind the old school.