As we finish the holiday season and enter the new year, it is important to help keep our community and employees safe – we encourage all BIA members to take Emery Village BIA's SkillsPass COVID-19 Work Safe Course.
Find out more online at:
If you have not yet done so, you will definitely want to take advantage of this offer. The course is the first of its kind in Ontario and will provide participants with a certificate of completion as well as an official decal to display on your business.
We encourage all employees, from management to skilled trade staff, to complete this course since it is simple and quick (under an hour) and contains crucial information about COVID-19 protection for everyone to know.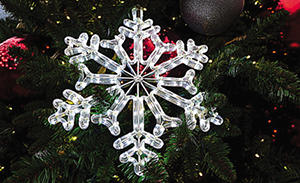 Complete the course on a mobile device or computer, and stop and come back to it at any time: emerybia.skillspass.com
The 31 Division Police is running their annual toy drive this year and are accepting donations of new, unwrapped toys for underprivileged children aged newborn to 17 years old in our community.
Toys can be dropped off at 31 Division Police - 40 Norfinch Drive.
Please remember to practice social distancing when doing drop-offs. If you have any food donations that you can spare, please consider donating to North York Harvest Food Bank at 116 Industry St, as they are in much need this season.
From everyone at the Emery Village BIA, we wish you a safe and happy holiday season and a happy new year,
Sincerely,
Executive Director
Sandra Farina