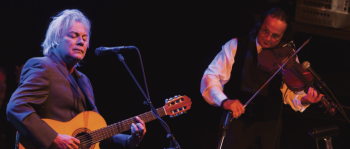 By Tim Lambrinos
On Thursday February 11, former Emery student and current musician, Alfie Zappacosta, brought the house down at the high class and tranquil setting of Hugh's Room on Dundas St. W and Bloor St.
Hugh's Room is a private and intimate entertainment and dinner club catering to a fashionable circle of clientele. The listening audience were all treated to an evening of Zappacosta's exclusive blend of performance melodies.
Zappacosta also had musical accompaniment from another former Emery student, Claudio Vena, who unleashed his unique brand of Viola on the audience.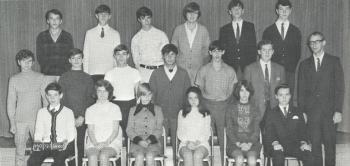 Zappacosta shared some stories with his fans about how many of the lyrics in his songs were crafted during various deeply emotional stages of his life.
Zappacosta also delighted the audience with his accounts about his upbringing in an Italian home in Emery.
The Zappacosta's particular brand of rough candour had always been an important part of his advancement and development.
Zappacosta used the evening to announce the release of his new CD No Avoiding Clichés, which he autographed for a line-up of his fans at the end of the performance. At the same time, Claudio Vena spoke to the Emery Village Voice.
"It's completely amazing to see the fans come out to see us perform again and again after all these years. And to be so supportive of Alfie's music." Vena described the music as Pop with a sprinkling of Jazz colouring.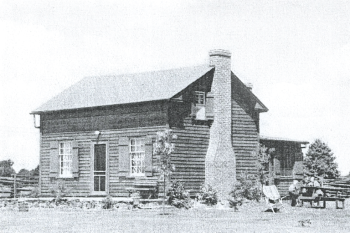 To cap-off a perfect evening of tunes, Zappacosta was presented with an official scroll from the Emery BIA that included a framed photograph of his Grade 10 class at Emery Collegiate from 1968.
(Above) Zappacosta's 1969 Grade 10 class. Front: Gordon Chisholm, Judy Jones, Leslie Sguigna, Lorraine Stratton, Pat Collins, Mark Hancock. Second: Doug Sayer, Jim Carrick, Alfie Zappacosta, Dave Selvaggi, Don Landry, Darryl Leavey, Mr. Brown. Back: Peter Jager, Peter Welke, Stan Grodzinski, Ralph Woodall, Mark Turner, Robert Thomas. ABSENT: Glen Gordon, David Shewell. (Right) Gertrude Rowntree's summer home - Fort Garry.