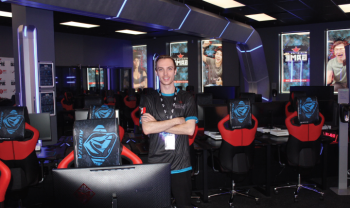 By Sean Delaney
The Ministry of Game is an e-sports landing centre that can provide literally anything to do with the e-sport industry.
And does it in style.
With 66 PCs, 24 PlayStations, 10 Xboxes, 16 Nintendo Switches, every game you can think of, and two VR rooms, a typical day is anything but typical.
"Our typical day-to-day is we sell time on devices," said Brett Robertson, general manager. "But we have so much more to offer, and that's the way we wanted it. We want to be everyone's favourite place to go. Our goal, to create social atmosphere for gaming."
Any game you can possibly think of? The Ministry of Game even houses the classics.
"Old school Mario is on the Switches, and popular," Robertson said. "Pretty much anything we see, we buy it."
Joking, Robertson said people could think of us as the modern day Blockbuster and come in to a beautiful, almost lounge-like atmosphere and try their game and see if they like it. But once you enter the doors into the impressive interior, it's hard to imagine leaving quickly.
And that's the point Robertson said.
Not for a capitalist purpose, but a community one.
"We want people to Meet with some friends and build a community with us. When you think about gaming you think about the solo person in their basement with the head set on. We want to change that."
The Ministry holds e-sports tournaments, and has a stage in-house for larger competitions.
"Two weekends ago, we had a $3,500 tournament with teams coming in from the States," Robertson said. "They sat down, duked it out and one team walked away with $3.000. It was really cool and and a lot of fun."
On the event side, they do birthdays, day camps, and have three private rooms and private training rooms.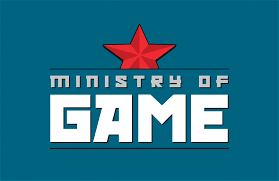 "Bring in buddies, do little skirmishes. We've done corporate events for The Source, and if your work is ever looking for team building, it's a great way to do it. Friendly tournaments are always a fun time, imagine shooting your boss in the head, or punching him out in the ring? Team building? Video games are made for it."
And the Ministry is adding educational programming, with a literacy aspect to their day camps.
"It is video game base, but we've purchased games that are all literacy based and teach typing skills, grammar and things like that. We're trying to incorporate a little bit of everything.
"We want to focus on bringing the community together."
Whether you're eight years old, or 80 years old, you'll find a game you'll enjoy, Robertson promised. And for the hardcore, all the finest and most up to date equipment.
They also don't limit outside food, but have a snack bar.
Find the Ministry of Game at, 1860 Wilson Ave. Toronto. Reach them at: 416-747-0146
Or online at:[url=http:// www.ministryofgame.com] www.ministryofgame.com[/url]