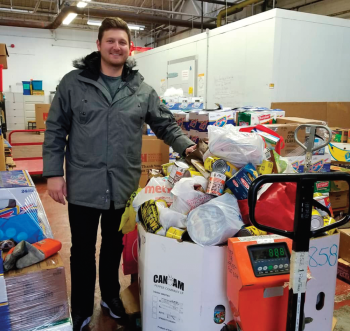 By Sean Delaney
Michael Verrelli, who is a real estate agent serving the Emery area, exemplifies the Emery spirit, through and through.
Verrelli grew up on Sunset Trail, went to pre-school at Tiny Tots at the old Melody School, then elementary school. He did his secondary at St. Simon's Separate School and then grew to attend St Basil's and York University. The son of Anna and Steve, Verrelli had parents who instilled in him a passion to give back to his community.
"They're very giving people," Verrelli said. "And they taught me to be involved. There's a lot of stuff going on that you should be aware of. The more you get involved, the more people you meet, and it grows. We all sometimes need a helping hand, and if someone can help their neighbour, why not?"
Verrelli has lived in Emery long enough to see children he used to play with come back and have children of their own. The growth, he said, as well as the love of the area from the people who do return is a testament to the work all have done to not only improve the area they live in but continue to contribute to it. And he wanted to do the same.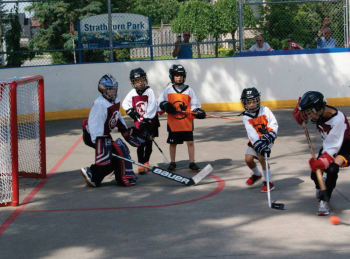 "It's important to give back to where you grew up, almost like a village," Verrelli said. "Everyone knows everyone so you know if someone needs something, someone's in trouble, and in the village, we can know each other and help each other and that's a great thing."
Verrelli began with organizing small ball hockey games. He has a passion for the sport and some close friends who have made it as far as the professional leagues, including Mark Giordano of the Calgary Flames. So he knew he could do something special for local youth. Combining that with philanthropy was just a natural transition, he said.
"I started with ball hockey at Strathburn Arena because I knew things can become expensive in life, especially for some kids," he said. "So I put together a program that was relatively inexpensive, and it took off and you know we had at one point, over 250 kids playing ball hockey in Emery."
It was he and his friend Joe, he said. And a ball and some sticks.
In the first year, they saw 100 kids, then 200, and 250.
"It started from nothing."
Once the league formed, he began a charity game at the end of each season.
They raised money and food for the North York harvest food bank, and he even convinced Giordano and some other professional and junior league players to lend their time.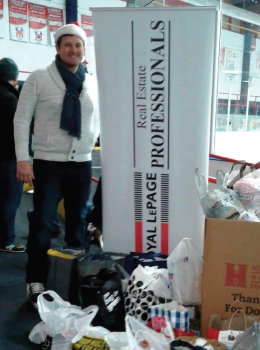 They expanded their efforts to include going door-to-door on some Emery streets during the holidays, as well as a pumpkin giveaway at Humber Valley golf.
All-in-all, he's raised more than 1,500 pounds of food and countless monetary donations.
All contributed to those in his village who need it.
"I would like to do something down the road, maybe a big party around Canada Day. But these things are going to be consistent. It's a part of me now."