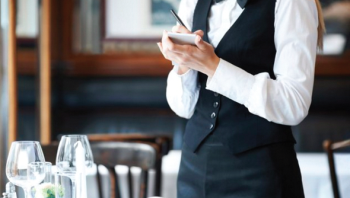 By Sean Delaney
The Emery Village Voice along with the Emery BIA have been aggressively marketing and highlighting issues and opportunities affecting our essential restaurant and hospitality industry.
Many hospitality companies were already operating on razor-thin margins before the pandemic-driven lockdowns. Now, an inability to access affordable insurance could spell the end for them, given they are barely managing to hang on amid distancing restrictions.
The current controversy with insurance coverage (or lack of) primarily rests with potential liability due to COVID-19 lawsuits with patrons. A recent survey conducted by the Toronto Association of Business Improvement Areas (TABIA) of members in the restaurant and hospitality industry, tells a troubling story. Of the sizeable number of respondents to the survey, 80 percent have experienced insurance increases. Taking a closer look, nearly half of the respondents saw a 25 percent increase, another third, up to a 50 percent increase, and a staggering twenty percent with a 100 percent increase or more. Many of these businesses noted that they were claim-free before the increase. Throw into the mix that 20 percent of the survey participants said their current insurer policy was not renewed by their insurer.
While these businesses carry the same risks as elsewhere, the Canadian hospitality industry has faced a more significant hit due to a much smaller insurance market in Canada dominated by only a few insurers. And to complicate matters, brokers say that insurance companies are not returning their calls, and estimates have it that only two insurance companies are left insuring the restaurant category. These restaurants and banquet halls are not chains or corporate entities with shareholders and are uniquely positioned to fall through the cracks very soon.
So what can readers do to help? Please try and support the Emery hospitality industry. Even as the weather turns colder and indoor dining has been temporarily suspended, takeout and delivery options can work perfectly for satisfying a hungry family. Uber Eats and Skip the Dishes deliver meals quickly to your door and also keep another group of workers employed.