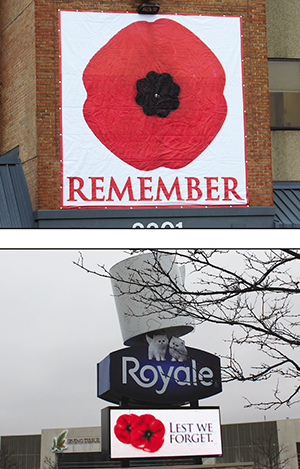 By Sean Delaney
A beautiful trend of late has some of the Emery Village businesses going an extra mile to help honour current and past people in uniform that serve the country.
Like most trends, it starts with one, then two, then three, and so on. Giant murals, small and digital.
Our thanks go to those member businesses going the extra mile on Remembrance Day.