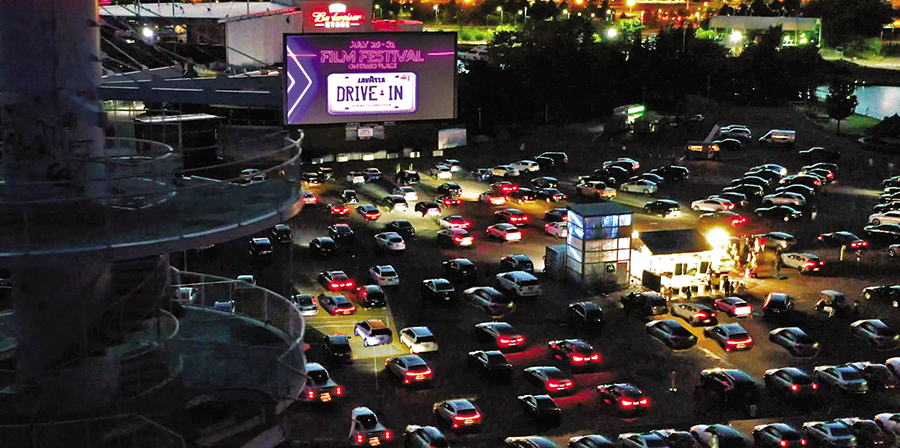 By Sean Delaney
"We had to react immediately," said Cristiano de Florentiis, the Artistic Director and Co-Founder of the ICFF (Italian Canadian Film Festival). "We tried to envision an event differently, done safely, but still maintaining what the festival is."
And Emery Village will add its own support to the adapted form of the 2021 festival as well. As de Florentiis impressed, the ICFF could not be conducted in the same fashion as it was in previous years now that COVID-19 restrictions dictate the terms for every indoor and outdoor gathering.
However, the operators of the ICFF noticed within the current restrictions an opportunity to celebrate another style of gathering, one that is as much part of the history of the movies as popcorn and intermissions - the drive-in movie.
The ICFF is conducting its 2021 festival from June 21 to July 17 at Ontario Place with a series of drive-in events. And on June 30, Emery Village will have its very own presence at the festival.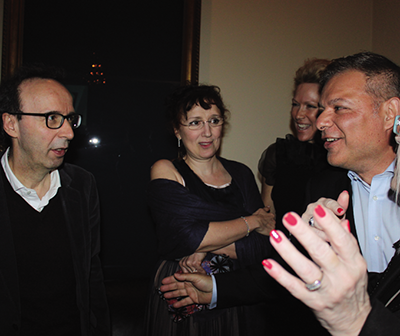 The Emery Village BIA is hosting Emery Movie Night, a drive-in movie experience as part of this year's Italian Film Festival.
On June 30, registrants for the night will get to watch Las Pildoras De Mi Novio, a feature film starring Jason Alexander of Seinfeld fame, as well as Italian stars Marco Antonio Aguirre and Pamela Almanza. As an added treat, spectators will also see a special appearance by Italian comedian Joe Avati before the show.
"Our night is June 30, and we are so excited," said BIA Board member Tony D'Aversa. "We wanted that night because it is the night right before Canada Day. If we can do fireworks, we will, but those have not been approved yet. However, it is going to be a great night. This is the 10th anniversary of the film festival, and of course, because of COVID, we couldn't do our Movies in the Park, so this fits perfectly."
D'Aversa said he used to be on the film festival committee, and years ago when they were looking for an "outside the box" idea on how to display movies, a drive-in concept was discussed. With COVID-19 protocols now limiting gatherings, he saw a solution within the old idea.
"We thought it was perfect because people stay in their cars, there will be a dedicated radio station for listening to the movie. I touched base with our Board about the idea, and we immediately moved together toward purchasing a night."
The gates will open at 7:30 p.m., with the movie beginning as the sun goes down, expected to be around 9:15 to 9:20 p.m. There will be a red carpet, giving interviewed attendees their own brush with fame before finding their parking spot, with their very own interview broadcast on the big screen. And to warm up the crowd, D'Aversa said that an Italian-Australian comedian, Joe Avati, will be live-streamed before the movie.
Each car will also be greeted with a goodie bag, popcorn, water, whatever the Board can get, D'Aversa said. The moviegoers can look forward to enjoying one free pizza per car, purchased by the BIA from Pizza Nova, which will be made onsite and delivered fresh to each vehicle.
"People are going to love it," D'Aversa said.
And D'Aversa said the Board's passion for making a great event didn't stop there. They wanted to create a great family event and give something back to the hard workers who have been getting everyone through this pandemic. The Board has set up a registration for the movie that will see essential workers and first responders receive free admission.
People are asked to register for the event and can visit the Emery Village BIA website, emeryvillagebia.ca, on June 15 at 12 p.m. to begin doing so.
The event is first come, first serve and has a limit of 155 cars with a maximum of four persons per car.
"It's our way of saying thank you to the civic heroes for everything you've done for us," D'Aversa said. "It's very important to give back to these people."
For the leaders of the IFCC, it's also wonderful to see such dedication from so many of the communities to support the festival after what was such a difficult year for the world of film.
"Last year was very tough for every cultural organization," said de Florentiis. "Especially the ones that organize events in theatres. So, we understood from March, when people started losing activities, that we had to understand the future for this period of time and react immediately. We wanted to have an in-person event. That was our challenge."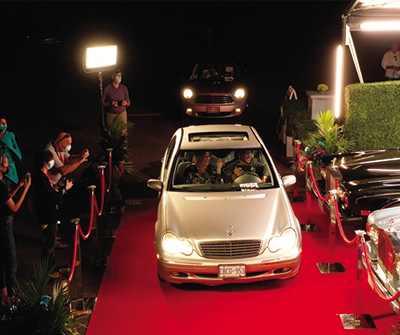 Once it was decided however, not just having their event back, but bringing people back to the history of the drive-in experience was exciting. de Florentiis said they immediately began to scout locations, to create a new drive-in. And they had to convince Ontario Place brass in meetings that it would work and assuage some doubts. But once they were finally convinced it was the right idea, they built together, and put in a 60-foot screen at Ontario Place that they are excited for the public to see.
"It was a big investment for us," he said. "We will try to create the experience of going to the movies."
Don't forget to register at: emeryvillagebia.ca