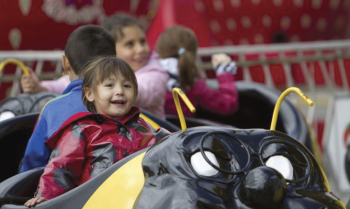 BY SEAN DELANEY
Just when you thought the Ex was over, the air in the Islington and Steeles area will be filled with a fall festival atmosphere again. Live music, DJ's, and sweet smelling food from featured food tents across the neighbourhood filling the air. On Saturday, Sept. 12th, the Emery Village BIA is hosting its third annual celebration, EmeryFest. This year's venue will move slightly north on Plunkett Rd. (135 Plunkett Rd.) where you will experience an expanded festival including a number of new and exciting attractions.
Keeping up with the current trends, festival goers will see some MMA action from Lanna MMA, the 45 foot Reptilia Event Trailer and free Children's books courtesy of the BIA. Is it Antonio Armata up on stage at 12:15 p.m. or is it the real Michael Jackson? Only you can tell.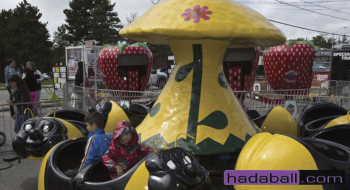 Prize draws will take place every hour courtesy of some of the local businesses such as Holiday Inn Express, Dr. Ekrim Gatih (Dentist) and Jason Mansingh, one of our local real estate agents. Trento Motors is back for their third year with some of the newest Kia models on hand to view. You could even find a new job – drop by the Talent Employment tent. And oh what music, from traditional Italian to spicy Spanish. Emcee Elvira Caria will welcome everyone and officially open the festival. Michael Palumbo, Coro Italia and Dance, Jorge Lopez and the Mariachi Band are all back by popular demand. Fill that in with the music of Vinz Derosa and Brazilian dancing courtesy of Las Brisas. The very soulful – Blu Soul will be with us again this year to close off the day with a two hour set.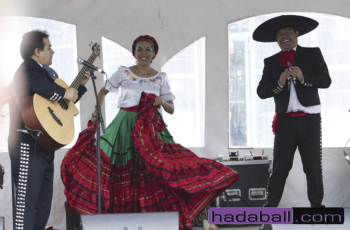 Also expect everything from Italian dishes, to Mediterranean cuisine, steak and sausage on a bun, Portuguese chicken, pizza, corn on the cob, and finish to it off with some funnel cake and espresso. As well, the festival will feature displays, traditional grape crushing, kid's activities and prizes all day long.
Colio Estate Wines along with a generous donation from the BIA will be offering samples of some of the best wines available in Ontario. Now in their second year at the festival, the beer tent is brought to you by Nicklebrook Breweries.
See you all there!!