Treating customers like family key at Prochilo
Focus on tradition and heart serve Emery business well
BY MELANIE JONAS
Keeping it in the family has an entirely new meaning at Prochilo Brothers Auto Collision.
The way second-generation owners, Adam and Paul Prochilo, treat their staff and a customer is exactly how they treat their own family.
"This is part of the culture we have at Prochilo Brothers," said Adam Prochilo about why he loves working at his family business.
This is also one of the many reasons why their business has been so successful here in Emery Village.
It began 40 years ago when their father, Domenic Prochilo, moved here as a tradesmen from Italy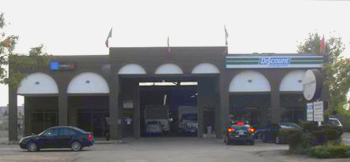 and opened the first Prochilo Brothers Auto Collision repair shop on Toryork Drive.
Over the years the business has grown and is now one of three Prochilo Brothers shops across Toronto.
The way the business started is the way it has continued in regards to their values, team environment and expert work, which is given to each customer.
I had the opportunity to see a customer first hand being treated like family, the man was shown what was wrong with his car and explained how it would be fixed in detail, so the customer felt at ease when he walked out of the shop.
The idea of not being told what was wrong with his car, but explained, made a huge difference to how the customer felt about his service. In regards to pricing, Prochilo Brothers has always wanted to be fair in the automotive industry.
They are aware how competitive the industry is and are always looking for new ways to separate themselves from their competitors. They do this in both their service and their quality of repairs, which always come with a lifetime guarantee.
Adam Prochilo is eager to please his customers and does this by understanding that many of them have just been in an accident. His first priority is the customer's safety.
Prochilo Brothers offers free diagnostic tests before starting work on your car to ensure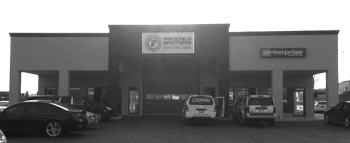 that you are receiving the best and most effective work done, and of course, to ensure 100 per cent safety is met. When I asked Adam why this was important he said, "The customer knows what they are getting before they walk out of the door which makes us feel good about starting the work."
As Emery Village continues to evolve, Prochilo Brothers is here to stay. They see Emery Village as a great place to have a family owned and operated business because of the strong community and the continued development to the area. If you want great service from a company who knows cars like they know family, then stop by Prochilo Brothers for your next automotive repair.