By Sean Delaney
The Emery Village BIA was recently awarded the $25,000 Innovation Fund. The award was for the organizations efforts to provide the community with the COVID-19 Work Safe program.
The Innovation Grant, awarded by the City of Toronto, recognizes Business Improvement Areas for developing creative solutions to problems faced by their business communities.
The grant encourages innovation within the BIA model and allows unique projects that benefit the entire community to be piloted.
Emery Village BIA's COVID-19 Work Safe Program is one of the first of its kind in Ontario and proved to be a huge success. It provides BIA member businesses with access to a free interactive, online COVID-19 safety course. The course provides employees with practical knowledge and training to help keep themselves, their co-workers and their customers safe.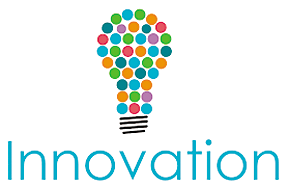 Launched near the beginning of the pandemic in 2020, the Work Safe Project was a response to members' requests for centralized information and guidelines as regulations and circumstances continue to change on an ongoing basis.
In the spring of 2020, a local survey was conducted which revealed that more than 70 percent of respondents are more likely to visit and purchase from a business that has provided their employees with formal COVID-19 safety training.
Furthermore, almost 60% of respondents indicated they would be more comfortable returning to work if they received some COVID-19 safety training first.
Keeping these needs in mind, the Work Safe Project aims to help the business community in two significant areas.
It endeavors to help BIA member employers prepare themselves and their employees for a safe and confident return to work, as well as continued operations amid the ongoing pandemic without additional financial burden.
It also helps increase employee and consumer confidence in BIA member businesses to support their successful and continued operations.
Thanks to the Innovation Grant Funding, the course is still offered online to the whole community today at: www.emerybia.skillspass.com
It remains 100 percent free of cost, takes less than an hour to complete, is cross-platform compatible, and is constantly updated with the latest information around COVID-19 safety.