BY SEAN DELANEY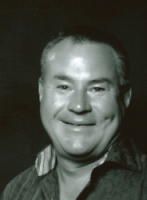 This season the biggest issues facing Emery Village and the North West end of the city (including Etobicoke) is transportation as it relates to the LRT on Finch Avenue and recreation.
In 1999 Councillor Giorgio Mammoliti put an olympic sized pool/aquatic facility on the capital projects list to accommodate the west end.
"It is our (west end) turn to get a properly funded large scale aquatic community center in Toronto. The downtown core, the center city, and Scarborough have received theirs, I need to ensure that as next on the list adopted in 1999 we receive the tens of millions of dollars needed to get our spot on recreation in the West end," he said.
The third main issue is seniors. The goal is to age at home and not be forced elsewhere. The City, along with the Province needs to find a mechanism to ensure that seniors get more home care delivered for a longer period of time during the day. If this is achieved, seniors can get their grass cut, snow removed, house cleaning and other essential services that will allow them to stay in their homes longer. Too many are forced to leave their home because they can't keep up and are costing the tax payer approximately $3,000 a day in a seniors home when it would cost approximately $500 a day for them to be taken care of in their own home.
A fourth issue is the revitalization of Emery Village and its economic contribution to community building in the City of Toronto on a whole. The revitalization project started many years ago, converting industrial lands to residential, took several years as the city was required to go through many processes such as environmental assessments, land conversion values, etc. Once the lands were converted to residential interested sparked among builders and developers began to purchase these lands, having to go through their own assessment processes. Today Emery is seeing several of them build out residential properties selling for values never before seen in this area immediately increasing the value of all homes in the area. Along with this residential increase comes interest from retail establishments.
Emery is starting to see a change in the retail development in this area going from the loss of bank institutions to the now gain of two Tim Horton's locations, Swiss Chalet, and several head office facilities of world known products such as LG which also increases job opportunities close to home for those living in the area. The last part to this puzzle is the completion of the Village at Finch and Weston Road which has already started. Five cranes in that area building out what will be known as the heart of Emery Village.