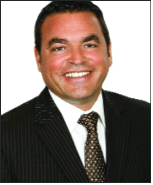 Dear Residents,
I wanted to share some new and exciting news!
As I have always said, my most important duty as a City Councillor is to be inclusive and reflect the voices of the community.
As part of representing and championing the wishes of the local community, I believe it is important to engage proactively. So in an effort to reach out and listen, I will be hosting "Meet & Greets" with the community at local Tim Horton's.
It will provide the perfect opportunity to address any concerns and issues that you, the residents of Ward 7, may have.
If you are interested in having a Meet & Greet at your local Tim Horton's, please do not hesitate to call my constituency office, and my assistants will be happy to set-up date.
We'll find the closest Tim Horton's in your neighbourhood, and we can spend a couple of hours meeting all the wonderful, and proud residents.
Just as an exciting reminder, the new Community Recreation Centre will be built at 20 Starview Lane, southeast of Weston Road and Sheppard Avenue West.
It is replacing the existing Carmine Stefano Community Centre on an expansive 1.93 hectare area. This bright new space will accommodate a major recreational facility with landscaped open space, programs and services and plenty of parking. Our parks and recreation facilities and programs are important community assets, ensuring a healthy environment for current and future generations to come. This is why I am appealing to the residents of the community who are interested in joining the advisory group to represent your fellow Ward 7 residents and work with City staff.
The proposed committee will meet once a month during the evening. The advisory group, together with city staff, will determine which amenities would be implemented into the design, and how the programs will be run.
Please contact my office if you are interested in joining the advisory group.
It goes without saying that successful communities are made up of neighbours that are engaged and invested in where they live and how they can make it better places to live, work, and raise a family.
We all want to work towards making our community vibrant and beautiful.
With your help, together we can make Ward 7 – York West the greatest place in Toronto.
Councillor Giorgio Mammoliti
Ward 7 - York West