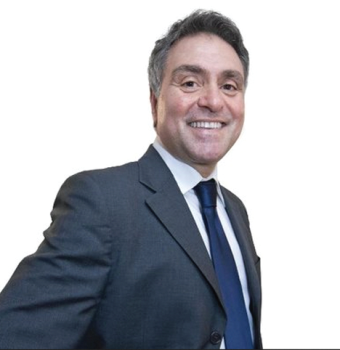 Vision Zero Road Safety Plan
The City of Toronto's Vision Zero Road Safety Plan takes place over the span of five years, from 2017 to 2021. The plan is focused on 50 strategic, safety measures sourced from four major categories: engineering, enforcement, technology and education. The measures were formulated based off of the data collected by staff working in each of those fields.
Toronto is the fourth largest city in North America and it continues to grow rapidly. As our city swells, it becomes crucial that we find more efficient and safer ways to travel. The accidents that are occurring on our roads take place for a variety of reasons, but it is our responsibility here at the City of Toronto to find solutions in order to protect people as best we can. Our roadways are the commuter arteries for pedestrians, cyclists and drivers, but they are also the spaces where people park, where festivals take place and where infrastructure repairs occur. Seniors and students are two examples of groups that continue to experience many safety concerns connected to our roadways.
By committing to Vision Zero, we acknowledge that the injuries and deaths that have taken place on our roads are a preventable issue that need to be rectified. The purpose of Vision Zero is to eliminate the causes of these accidents and to reduce the number of incidents to zero. Various councillors including myself, city divisions and other organizations are all collaborating in this initiative to make our city a better place to travel in. Toronto Transportation Services and the Toronto Police Service are two examples of the key divisions involved that are working to create and enforce improvements.
Measures include the following:
• More accessible pedestrian signals (APS).
• Road safety audits at high-risk locations and enhanced traffic calming.
• Pedestrian education and awareness initiatives (a multi-tiered communications strategy using social media, news articles, online videos and TTC advertisements).
• Creation of Senior Safety Zones, which includes lower speed limits, better lighting and increased crossing times, etc.
• More cycle tracks and signaled crossings for cyclists.
• The formation of a Vision Zero Road Safety Committee.
For more information about Vision Zero, please visit:
• https://www.toronto.ca/wpcontent/uploads/2017/11/990f-2017-Vision-Zero-Road-Safety-plan_June1.pdf
• #VisionZeroTO
• @TO_Transport
• Transportation Services
• VisionZeroTO@toronto.ca
Toronto City Hall
100 Queen Street West
2nd Floor - Suite C41
Toronto, ON
M5H 2N2
Main: 416-338-5335
Fax: 416-696-4144
Constituency Office
3470 Keele Street (Keele at Grandravine)
Ground Level - Suite 3
Toronto, ON M3J 3M1
Line 1: 416-338-0696
Line 2: 416-338-0499
Follow me:
Perruzza_TO/AnthonyPerruzza/
Reach me online:
Email: Councillor_perruzza@toronto.ca
Website: www.anthonyperruzza.com
As always, please contact my office if you have any questions or concerns about city-related issues. My staff and I are here to help you.
Sincerely,
Councillor Anthony Perruzza