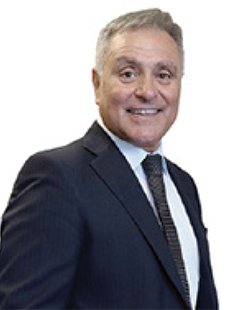 Dear Resident,
Winter is here! City crews are prepared to handle inclement weather, including ice, freezing rain, and snow, with a 24/7 response plan. Please be mindful when commuting throughout the cold season. Using the City's website, you can see real-time locations of plows, sidewalk clearing, and salt trucks. You can get those live updates by visiting the City of Toronto's website and searching PlowTO for the webpage or contacting me and my team for support. If you know a senior or someone who has any accessibility concerns with snow clearing, my staff has a list of resources to share.
Vacant Home Tax
My office is here to support you as the City of Toronto rolls out the new Vacant Home Tax (VHT). A property is labelled vacant if it has been unoccupied for six months during the previous calendar year.
All Toronto residential property owners must submit a declaration of their property's 2022 occupancy status by February 2, 2023. To make a declaration, you will need your 21-digit assessment roll number and customer number from your tax bill or property tax statement.
Declarations can be made through the City's secure online declaration portal, which is open now. You can also receive a paper declaration form by contacting 311. The paper form must be completed in full and received by the City of Toronto before the deadline. Please be mindful of Canada Post delivery times.
The goal is to increase the housing supply by discouraging owners from leaving their residential properties unoccupied. Only homeowners who keep their properties vacant will be subject to this tax. The City will allocate the Vacant Home Tax revenues for accessible housing initiatives.
Please visit the City of Toronto's webpage on the Vacant Home Tax update for help making a declaration, information on exemptions, and more. If you have any questions about this process, please contact me, and my team will provide the support you need. Late declarations or payments may result in fines; let's prevent that. Visit the City of Toronto's website and search Vacant Home Tax for the webpage.
Let's Connect!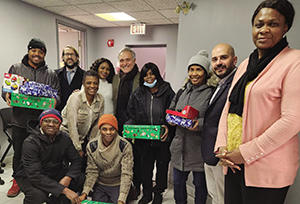 If you still need to subscribe to my email updates to stay in the loop on City news, contact me at 416-338-5335 or councillor_perruzza@toronto.ca. My social media and website, www.anthonyperruzza.com, will also post local news. My constituency office is still conveniently located at 2350 Finch Avenue West (Weston and Finch) to serve you.
We're welcoming 2023, and for those celebrating Lunar New Year, I wish you and your loved ones lots of luck and happiness in the year ahead! I look forward to seeing you soon.
Yours Truly,
Anthony Perruzza
City Councillor
Ward 7 - Humber River - Black Creek