By Jessica Pointon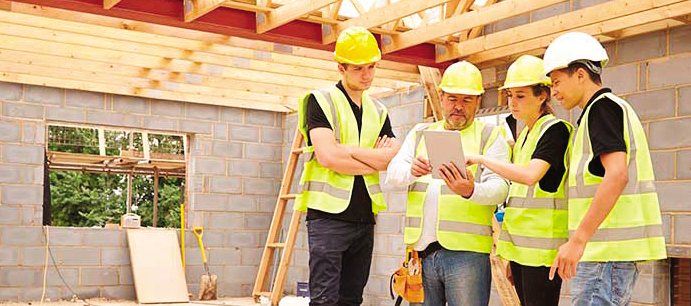 Toronto Councillor Anothony Perruzza's office is partnering with BOLT, JVS Toronto, the LiUNA Local 183 Training Centre, and the Toronto Community Benefits Network to connect youth from Humber River-Black Creek with opportunities in the trades.
On Monday, May 17, they hosted a Youth Employment Webinar. This virtual meeting is a starting point for more sessions, and the groups hope to boost their capacity-building efforts once in-person meetings are permitted again. The goal is to establish pathways to skilled trades positions by reaching out to schools in the area. The event was moderated by Councillor Perruzza's Chief of Staff, Matias de Dovitiis, and organized by his Constituency Assistant, Ayesha Khan.
BOLT is a charitable foundation that raises awareness and learning opportunities for youth construction. JVS Toronto is a registered charity in the social services sector providing career and employment services. The LiUNA Local 183 Training Centre provides apprenticeship, construction skills, and health and safety training. Acting as an umbrella in the field, the Toronto Community Benefits Network maintains a community-labour partnership with a solid base of workforce development agencies, learning institutions, and funders.
Young people require local and viable options for work to sustain themselves and build a prosperous future. Aligning institutions that can foster apprenticeships and mentorships will provide youth with the support they need. There are different avenues to success in post-secondary settings, and youth should have the choice to explore them. Employers are seeking more applicants in the trades.
Councillor Perruzza said, "There are extensive employment resources in our community, but we need to expand on that. We must make sure that our young people are provided with the means to pursue the skilled trades in a real and meaningful way."
If anyone reading this story in the Emery Village area could benefit or know anyone who would want to learn more, please contact Councillor Perruzza's Office, 416-338-5335 or: councillor_perruzza@toronto.ca.
Residents can subscribe for email updates through:
www.anthonyperruzza.com