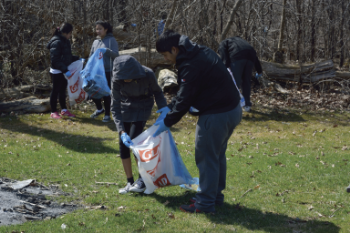 BY SAYADA NABI
The city of Toronto has a little less garbage on the grounds today because of the Live Green initiative. This program encourages schools and business to take twenty minutes out of their day and make the city a cleaner place.
Almost 150,000 students cleaned the ground around the schools for twenty minutes on April 17.
Gulfstream Public School, near Weston and Sheppard was one of the schools in Emery Village that participated. Community clean up days included the following Saturday and Sunday.
There are many parks in our community and with the temperatures rising, everyone will want to get out and enjoy the weather, not the garbage. A group of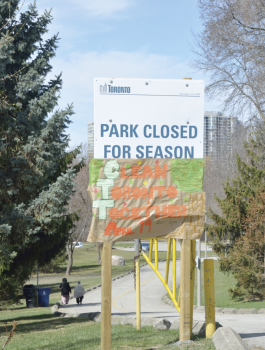 youth who call themselves SWAAG (Students Working As A Group) from the Delta Family Resource Centre (DRFC) cleaned up Rowntree Mills Park.
According to DRFC youth programmer Sana Hafeez, the park located just north of Islington and Finch has been closed for a few years due to accusations of illegal activity.
"We need to use our parks and have everybody use it too," Hafeez said, citing it as the group's motivation to clean up the park.
The group braved the garbage with blue gloves and two different coloured bags. The blue bag was for recycling and the white bag was for garbage.
They made a game out of cleaning up, it was a competition to see who could collect the most garbage
Bikers rode through the park during the clean up, and some even stopped to thank the group for spending their Sunday morning working to make the neighbourhood a greener place.
After the cleanup Hafeez ensured the team was rewarded with pizza for all their efforts.
A park user admired their efforts and mentioned that it's difficult to keep the area clean if we don't work together. There are schools around the park, and if it's clean before lunchtime, the mess piles up immediately after. Another hazard that keeps families away is broken glass, they said.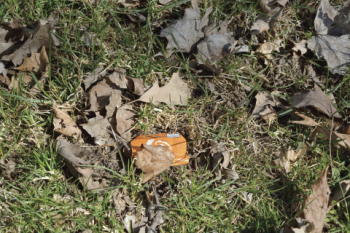 We need to work together as a community to increase awareness about climate change, and use our green space before we start losing it.