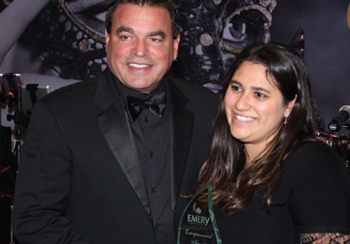 Entrepreneurial Award – Lastman's Bad Boy Superstore
The Emery Entrepreneurial Award recognized an individual or business that has created impressive success and growth over the years.
This year's winner has made a significant contribution to the Canadian marketplace with their products and services and in the creation of wealth and employment.
They have expanded from their first store on Weston Road, founded by Mel Lastman in 1955, to 10 locations across Southern Ontario. You may also recognize Lastman's Bad Boy Superstore for its famous slogan, co -delivered by Mel's charismatic son, Blayne: "Who's better than Bad Boy? NOOOBODY!.
It is with great pride that the Emery Village BIA honoured Lastman's Bad Boy Superstore with the 2017 Emery BIA Entrepreneurial Award.
Seen accepting the award is Samantha Lastman, Director of Business Development and third generation marketing powerhouse.
Maggie Sanderson Community Ambassador Award – Louise Russo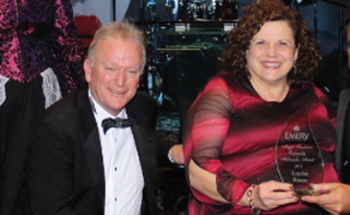 The late Maggie Sanderson was a dedicated mother to her children, and mother to a community. She advocated on behalf of single mothers, struggling moms and children in need in the Emery community. The Emery Village BIA honoured the spirit of her contributions by recognizing community members that have displayed characteristics consistent with Maggie's community mission.
This year's winner Louise Russo has been a source of inspiration for local community members, mothers, and youth throughout Canada. Determined to turn her experience with gun violence into something positive, she established the WAVE (Working Against Violence Everyday!) not-for-profit organization. Her vision in engaging students to become self-motivated community leaders in educating youth about violence prevention is exemplary, innovative and courageous.
Ms. Russo also advocates on disabilities issues and offers peer support to newly injured spinal cord patients.
Emery Arts Award- Lucia Catania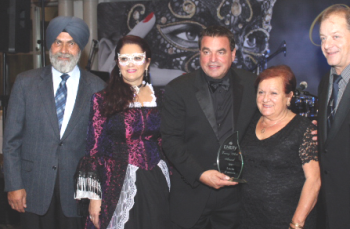 This award shines a spotlight on artists who make a significant impact on their local community and beyond.
The walls of Lucia Catania's home are lined oil-on-canvas paintings that tell the story of a first-generation newcomer to Canada. They are visions of her place of birth, places she painted as a young woman, interspersed with Canadian landscapes.
Lucia has received recognition for her work with awards such as Best in Show and Honourable mention. She received the Gold Medal for Female Artist by the Federazione Abruzzese, the Jubilee Medal, York West Centennial Citation, and the Premio Speciale al Corto Metraggio award at the Palena Film Festival Abruzzo
She is the president of the Golden Age Academy seniors group, director of the National Canadian Italian Congress, and director of the Federazione Abruzzese. She participated at the Canadian National Exhibition representing the Congress of Italian Canadians with the Arts, and together with Lee Jackson, established Lucy Lee, a local arts group for seniors.
2017 Robert Chabot Award – Sven Nielsen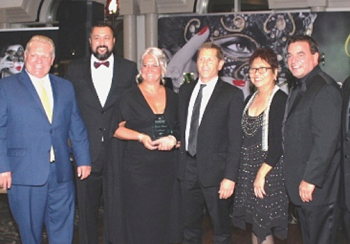 This award is named after Robert Chabot, founding member of the Emery BIA and owner of Centennial Sweeping Ltd. Robert's affinity for tradition, embedded within the framework of innovation, and passion for advocating on behalf of local business owners eventually led to the establishment of the BIA as a force of progressive action and leadership by local business members. The BIA honoured the spirit of his contribution by recognizing the special effort and sustained exemplary leadership of a local business.
This year, Emery recognized a business that established its roots in its founder, the late Svend Nielson- a man who cultivated his love for fine craftsmanship, years of skill building, and expertise in the twin areas of design and production management, into a business that espouses values are reminiscent of visionaries like Bob Chabot. For 65 years, Svend Nielsen has delivered high quality, competitively priced contract furniture that serves clients across Canada, the USA and abroad. Today, his legacy lives on through his son, Derrick Nielsen, who accepted the 2017 Emery BIA Robert Chabot Award.