By Sean Delaney
If you have missed out or haven't heard about the new federal dental assistance program that was announced late last year, then here is the news.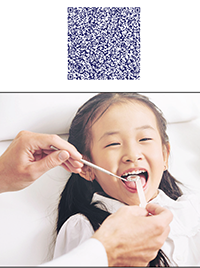 The interim Canada Dental Benefit is intended to help lower dental costs for eligible families earning less than $90,000 annually. Parents and guardians can apply if the child receiving dental care is under 12 years old and does not have access to a private dental insurance plan.
Depending on your adjusted family net income, a tax-free payment of $260, $390, or $650 is available for each eligible child. This interim dental benefit is only available for two periods. You can get a maximum of two payments for each eligible child. Benefit payments are administered by the Canada Revenue Agency (CRA).
The first benefit period is for children under 12 years old as of December 1, 2022, who receive dental care between October 1, 2022, and June 30, 2023.
You should book a dental appointment for your child before applying. When applying, you must provide details about your child's dental provider and expected appointment date.
For further information, visit: www.canada.ca/en/revenue-agency/services/child-family-benefits/dental-benefit/ or scan the QR code.
Keep in mind that many great family dentists are in the Emery area. For the complete listings, visit the Emery Village BIA Business Directory at: emeryvillagebia.ca
Gazala Dentistry - 3457 Weston Rd. Unit C, 416-746-0303
Dr. Deborah Wilson - 4801 Steeles Ave. W., Unit 22, 416-740-8181