Grande Cheese is more than just another cheese store
By Sean Delaney
Grande Cheese was born out of a friendship between a father and a gentleman he boarded with.
"It was in my aunt's house," said co-owner Lennie Contardi. "He was from northern Italy, my father form the south. They boarded when they lived here and became very good friends."
The pair were a couple of hard workers at a cheese factory in Schomberg. Another gentleman they befriended had some land up in Orangeville, and as the relationship developed between the three of them, they collaborated.
"It was back in the 1950's, so they made arrangements directly with the farmers," Contardi said. "My father was an artisan cheese maker. And his partner ran product from Orangeville to Toronto where a burgeoning Italian market was starting to develop."
The trio would market their product to Italian groceries, restaurants, pizzerias as well as door-to-door. They were successful, but it was laborious work.
"You can imagine with how cold winter is today, in the late 1950's, doing that travel, and they had to contend with the elements, a lot of snow and so forth," Contardi said.
Once the business developed, they bought a piece of land on Milvan Drive, close to where the core of the business is housed today. They started manufacturing and distributing from there. The area surrounding them was an up and coming Italian neighbourhood as well, and so, a lot of their products were sought out.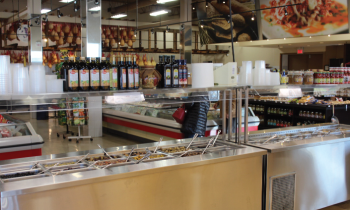 They opened a little storefront and Contardi explained, the business really began to boom.
"They made amazing products and the comfort their customers felt being able to come to someone who spoke their language and could understand their needs, helped."
Contardi said his father was a people person as well. He was friendly with his customers, with his local church and quickly became a big part of the community.
He shared what wealth he had with a lot of people and when he began to help people professionally and personally, the business became a trusted partner to many.
"We became a fixture in the community," Contardi said. "I grew up in this neighbourhood. From 1970 to the time after my father passed. I got married and moved out of the area just because of establishing roots, but we moved back. And we've been here ever since."
In the late 1980's, after his father passed, his brother took over the helm of the business. They went on for six to eight years like that and then the original families decided to split.
"We acquired the business as a whole, made a decision to expand, opened five other retail stores and expanded the wholesale business," Contardi said.
And they've never looked back.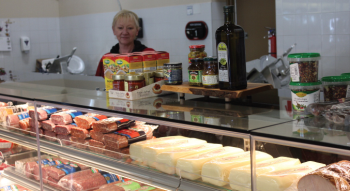 The products are all manufactured in their warehouse and distribution centres with the same eye to quality they've always had. A quality their customers can rely on. And they remain connected with their community.
"This is our core. This is where it all started," Contardi said.
"From raw material to finished product, it all starts and ends here. But we've evolved. We're more than just a cheese store."
Grande Cheese is located at 181 Milvan Dr, Toronto.
You can reach them at: (416) 740-8883