By Sean Delaney
Toronto Public Health (TPH) offered the bivalent COVID-19 booster for those eligible at its COVID-19 vaccination clinics in September at the Toronto International Film Festival (TIFF) and TTC Vax And Ride locations, giving the new vaccine booster a red carpet premiere in the city. The Vax And Ride clinics delivered more than 704 doses in their first week of operation.
Pfizer and Moderna, plus the new Moderna Spikevax® Bivalent (50mcg) COVID-19 vaccine, will be available to those who meet the provincial eligibility criteria. All family and youth-friendly clinics will provide first and second doses and booster COVID-19 doses to eligible residents aged five and older on a walk-in basis, with no appointments or a health card required. More information is available on the City of Toronto's COVID-19: Vaccine Eligibility & Doses webpage.
The bivalent booster made its debut at city-run immunization clinics in September for eligible residents aged 70 and older and pregnant people. Appointments for adults aged 18 and older start September 26 and are made through the provincial booking portal.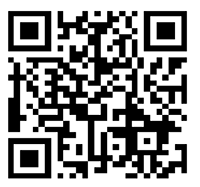 The City's COVID-19: Where to Get Vaccinated webpage has a complete list of clinic locations and hours. Residents looking to receive a COVID-19 vaccine at a participating pharmacy can use the provincial website.
All residents are encouraged to get their next dose of vaccine when they are eligible. As with vaccinations for other diseases, people are protected best when their COVID-19 vaccinations are up to date. COVID-19 vaccinations have been scientifically proven to lower the risk of illness, hospitalization and death while protecting people, their loved ones, and the community. A fall booster dose is recommended for all persons aged 18 and older, regardless of previous doses. COVID-19 activity is expected to increase this fall/winter. The bivalent vaccine may better protect against Omicron variants and will provide additional protection this fall.