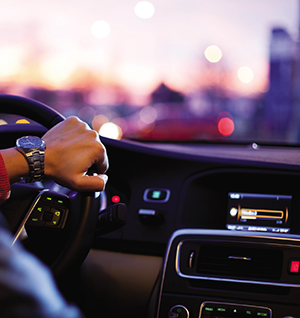 By Sean Delaney
As the temperature soars during the sweltering summer days, a functioning automotive air conditioning (AC) system becomes a necessity rather than a luxury. To ensure your comfort and safety while driving, it's essential to keep your car's AC system in excellent working order. Here are some valuable tips to help you maintain and repair your AC system and find reputable automotive repair shops in Emery Village.
Regular Maintenance for Optimal Performance: Before the summer heat intensifies, schedule a comprehensive AC system inspection with a trusted automotive mechanic. Regular maintenance will involve checking for refrigerant leaks, examining belts and hoses for signs of wear, and clearing debris from the condenser and radiator. Additionally, ensure the cabin air filter is clean or replace it if needed to maintain efficient airflow.
Promptly Address Refrigerant Levels: Low refrigerant levels can significantly impact your AC's cooling ability. Instead of attempting DIY solutions, which may cause more harm than good, take your car to a certified technician. A professional mechanic can accurately recharge the refrigerant to restore the AC system's optimal cooling capacity.
Seek Expert Repairs: Although basic maintenance can be performed by car owners, diagnosing and repairing complex AC issues requires specialized knowledge and equipment. Rely on experienced mechanics who are well-versed in automotive AC systems to identify and address any problems.
Stay Vigilant for Warning Signs: Pay attention to any unusual signs from your AC system, such as strange noises, weak airflow, or foul odors. These symptoms could indicate underlying issues that warrant immediate attention. Acting promptly can prevent further damage and save you from costlier repairs later on.
Explore Automotive Repair Shops in Emery Village: Emery Village boasts a range of automotive repair shops to choose from. To find the most reliable and reputable one for your AC system needs, seek recommendations from friends, family, or online reviews. Look for certified technicians and establishments with a proven track record of customer satisfaction.
By following these tips, you can beat the heat and keep your automotive air conditioning system running smoothly throughout the summer. Regular maintenance, professional repairs, and choosing the right automotive repair shop in Emery Village will ensure a cool and enjoyable driving experience despite the scorching temperatures.
And when in need of professional Air Conditioning services check out some of our very own Emery automotive service businesses. For additional Emery Village BIA member automotive service companies please visit:
emeryvillagebia.ca
Tier 1 Auto
4200 Weston Rd (just south of Steeles Ave).
Phone them at: 416-749-9344
Find them online at: tier1-auto.ca
Premium Auto Repairs
21 Millwick Dr., Toronto, ON
premiumautorepairs.com
Phone Number: 416-747-6800
Select Auto Centre Ltd
218 Toryork Dr., Toronto, ON
selectautocentre.ca
Phone Number: 416-743-0707
T.O. Automotive (1997) Ltd.
7 Penn Drive, Toronto, ON
Phone Number: 416-744-8734
Weston Star Auto & Tire Service
2300 Finch Ave. W., Toronto, ON
Phone Number: 416-670-1692
westonstarauto.com
Tire Place & Auto Services
789 Arrow Rd., Toronto, ON
Phone Number: 416-749-8898
ANS Transmission & Auto Repair
175 Toryork Dr. Toronto, ON
Phone Number: 416-744-8814
Assured Automotive
170 Toryork Dr., Toronto, ON
assuredauto.ca
Phone Number: 416-742-3233
CARS Complete Auto Repair Inc
471 Garyray Dr., Toronto, ON
paecars.ca
Phone Number: 416-580-8185
Extreme Auto Service
5455 Steeles Ave. W.,Toronto, ON
Phone Number: 416-742-2753
iTech Auto Service
9 Millwick Dr., Toronto, ON
Phone Number: 647-428-7600
Just In Time Auto Service
155 Milvan Dr., Toronto, ON
jitautoservice.com
Phone Number: 416-613-8857