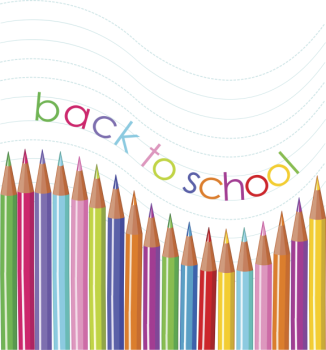 By Sayada Nabi
The anticipation for summer vacation begins as soon as Labour Day ends for most children.
The 2014-2015 school year is set to begin on September 2, and the most common indicator that the first day of school is around the corner are those infamous back to school commercials. These advertisements promoting pens, papers and binders on sale are sure to be a sour reminder for kids that school is less than a month away. In addition to the school supplies, a new wardrobe is at the top of many back-to-school shopping lists. There are various triggers for the purchases of new clothes at the end of summer; one is to begin school with a fresh new wardrobe to keep up with the trends, and another could be the fact that the child has simply outgrown their old clothes.
For older students heading to university or college, the bulk of the finances will be put toward the rising tuition costs, textbooks and electronics.
Overall, it's not difficult to admit that this is an expensive time of the year for parents, and students.
In accordance to the recent Consumer trends survey from the website retailmenot.ca seventy-eight percent of Canadians believe back-to-school has become increasingly expensive, and fifty-eight percent insists that other parents put on adult peer pressure influencing the spending. Most Canadian households are set to spend roughly $200, per child, but twelve percent may end up spending over $400. In terms of spending, fashion is a priority, an area where fifty-three percent of parents will spend the most money. According to the survey, mothers will save more money than fathers, because they will search for discounts and deals.
Retailmenot, teamed up with website Smart Cookies, and created a list of tips to help with back-to-school finances. The first tip is to email the teacher, to determine what supplies are necessary; if there is no concrete shopping list a household is set to spend more. A list will help with budgeting, and keeping unnecessary items out of the shopping cart. The next tip is to know when to shop; shopping early will ensure the store does not run out of the items you may need, and also provide you with ample time for bargain hunting. Lastly, take advantage of the student discounts, for instance many electronics provide student-friendly pricing of laptops, knocking off a few hundred dollars. With all the stress that comes around in August, just don't forget to enjoy your last few weeks of summer with your family and friends before starting a new year of school.