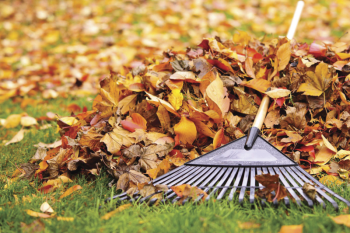 By Ron Lazzer
The change in seasons is what makes our climate so interesting. Just when you think you've gotten used to this year's blistering hot summer, Mother Nature changes direction and starts to cool us off. Along with the cooling weather we also get a spectacular colour show as the leaves change from greens to yellows, oranges, and reds. Enjoy this spectacle while you can. In the GTA the colour change is just beginning so we can look forward to several weeks of beauty. Here are several ways to make the most of this season.
Get out there and enjoy the fresh, crisp fall air. Go for a walk in one of the many parks in Emery Village or you can follow the multi-use trail along the Humber River. On the way you will find many different species of trees and other plants as well as all kinds of animals getting ready for the coming cold. Take your children and pets for some great fall family fun and get some exercise while you're at it too. You will feel invigorated by the beauty of nature and you will get to enjoy the time you spend with your family.
When you get back from your walk you can take some time for one of Autumn's greatest and most famous activities: carving a pumpkin. Try several different themes. You can carve a happy face and a sad face in two different pumpkins and place them side by side for contrast. Try carving different designs other than faces. Search the Internet and you will find a wide and varied sampling of potential designs you can create. The only thing limiting you is your imagination. Now, with the advancement of LED technology you don't even have to put a candle inside the pumpkin anymore. Simply get some small battery-powered LED lights which are available everywhere and you won't have to worry about the danger of fire to light your jack o' lantern.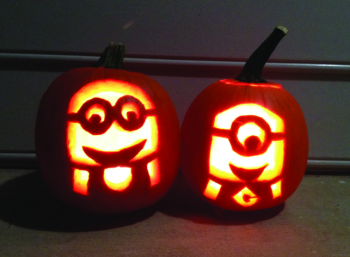 Also think about decorating your home for the season with fall-inspired wreaths you can hang on your front door. Your visitors will enjoy the feeling they get when they approach your home and see how it reflects the change in seasons. Another decorating tip is to place autumn planters around your home, to capture the essence of the season. Try colourful cabbage for a late season plant or combine dry grasses, Chrysanthemums, and branches of leaves while they're changing colour. The possibilities are limitless.
Finally, the pinnacle of fall is Halloween. How can you not love this holiday? You get to dress up and people give you candy. I don't think there is an adult or child who doesn't enjoy this kind of fun. Make your house spooky, but not so spooky that people are afraid to approach. Lighting is essential for trick-or-treaters to see where they are walking and make sure parents can see their children from the sidewalk as they approach your home.
With all this to see and do it's going to be a great season. The most important part is to get out there and enjoy it in whatever way you can because it won't last forever. Before you know it Mother Nature will deliver another season upon us and we'll be making another change. So have fun.
Ron Lazzer is the owner of Bellevue Landscaping. If you have any questions or comments please email them to: Ron@BellevueLandscaping.ca