By Sean Delaney
It's likely going to be a year that is talked about for many years to come.
2020.
And according to Toronto City Councillor Anthony Perruzza, he could tell 2020 was going to be memorable - whether in a good or a bad way - almost as soon as the calendar turned.
"The challenges started right from the get-go," Perruzza said. "As soon as COVID landed here, it began."
Perruzza said the first thing was the fear and uncertainty. As the coronavirus began to fundamentally change lives, there wasn't near the level of information or familiarity we have now. People didn't understand the virus, things were beginning to close down, including such drastic moves as airport closures, and the word 'lockdown' began to become a regular part of the vocabulary.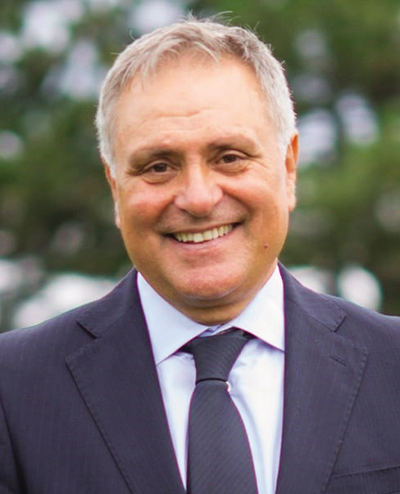 Once lockdowns and closures became normal, it was time for the city to reorganize and ensure it could deliver services remotely, and he and his staff needed to get down to work.
"We had just moved into our new constituency office at Weston and Finch and wanted to do a bit of an opening (party) to let everyone know about it, but everything went the way of the Dodo," he said. "Regular business just kind of fell off the table."
Instead, his own staff got to work on reorganizing themselves and their own operations, ensuring they too could safely and effectively operate remotely.
"We had to get on the phone, because we were getting calls," he said. "It was just a monumental task."
Residents had needs, and concerns, he said. Remembering March and April and the beginning of the virus, he said concerns about the availability of Personal Protective Equipment (PPE) and what was actually needed dominated conversations. And his office was getting calls for answers and equipment.
And the initial concerns remain, but today, the councillor said he's seeing people understand the seriousness of the virus better, and know more about what they need to do. His focus lately is getting pop-up testing sites established. Through Toronto public health the city has gotten upper-tier government money flowing for the sites.
However, eight nine months into the crisis, Emery's councillor is frustrated to see testing still be a work in progress. He wants to see it more available, and with quicker results, but continues to watch the province struggle to deliver that.
"It's mind-numbing," he said.
Speaking to the best of his local community, he said early on in March, April and May with people remaining confused and in need, he saw great acts of generosity and kindness.
"People just picking up the phone and saying to us, do you know about this person, this place, they need this and this, how can we get it to them," he said. "It was so wonderful to see the better parts of human nature coming out in that period. And it is still there, you still have people going out of their way to help people."
Perruzza mentioned Kitchen24 and a local jerk chicken restaurant called Caribbean Heat, who have provided hundreds of meals throughout the year, including holidays like Thanksgiving and Christmas. And local residents doing their own aid campaigns, such as those who sewed masks, as well as manufacturing companies adapting products to PPE needs.
"It's amazing how people step in to help out."
Speaking to the future, he said he fundamentally believes the Emery Village area is destined to be the centre of the GTA.
"You look at us and our future is so bright. As the GTA grows around us, we're smack in the middle of it. If we figure out a way to manage that growth properly, the future is bright for us."