An unparalleled diversity of cuisine
By Sayada Nabi
Emery village is home to a very large and diverse population. Some Residents in this part of North York are newcomers, and others have been apart of this community for more than 10-15 years.
The community is very welcoming, a fact springing from our variety of restaurants. The community has something for everyone, someone who has a curious appetite and simply wants to try various international cuisines as well as someone who just misses their mom's ethnic home cooking.

Going north on Weston road just before the intersection of Bradstock lays Panino Cappuccino. Panino Cappuccino is the house of beautiful Italian pastas and serves one of the most satisfying gnocchi plates.
On the opposite side there is Mi Peublo restaurant, a great destination for Salvadorian pupusas,

which are cheese stuffed corn tortillas. The restaurant also offers traditional soft drinks such as horchata, a sweet blend of cocoa and various nuts.
Just before you hit Finch, the sounds of the Island will captivate your ears and as you turn to locate the origin of theblasting music a bright yellow sign will read "Willy's Jerk". The most obvious item on their menu is the tasty jerk chicken, the star among various curries. But if you are in the mood for a snack they serve great beef patties as well.
Annie's Grill just north of Finch specializes in "Portuguese and Latino cuisine". Their menu is extremely diverse as it includes chicken piri piri, grilled calamari as well as seafood casseroles.
As Weston road intersects with Finch, heading west, a diner will come across Caribbean Heat 3.

Their menu starters include chicken, beef, pork, and shrimp won tons. They also have bbq roasted duck, ribs and many other sweet and sour dishes. Some of the favorites include West Indian snacks such as fish cake, plantain chips and black pudding.
Continuing west on Finch, on the left hand side one will find will find Pho Dau Bo Restaurant. It is a popular Vietnamese Noodle Soup House that serves stir fried rice noodle, beef rice noodle soup, and vermicelli. This restaurant gives you the option of dining in, takeout or delivery. It's perfect for the nights you are stuck with the flu and all you want is some Pho. Nonetheless any day is a good day to have pho.
On the opposite side Hakka No.1 Asian cuisine provides their diners with a blend of well-known Chinese takeout

dishes with a twist of Indian spices highlighting the best of both worlds. When you can't decide if you want Chinese or Indian takeout opt for Hakka food such as Bombay chicken, Manchurian tiger shrimp or Manchurian chicken hakka noodles.
After satisfying your lunch or dinner cravings if you want something sweet you can head over to Bengali Sweet Housejust a bit past Rumike Rd. The restaurant has amazing traditional samosas, as well as a large selection of sweets. Their traditional sweets include ras malis, which is popularly known as "rich cheesecake without a crust". They also have gulub jamun, a rich red sweet shaped as a ball traditionally made from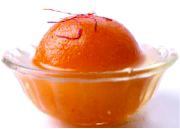 curdled milk.
Restaurants are an integral part of any community and here in Emery village these eateries emphasize our multiculturalism through the celebration of food.