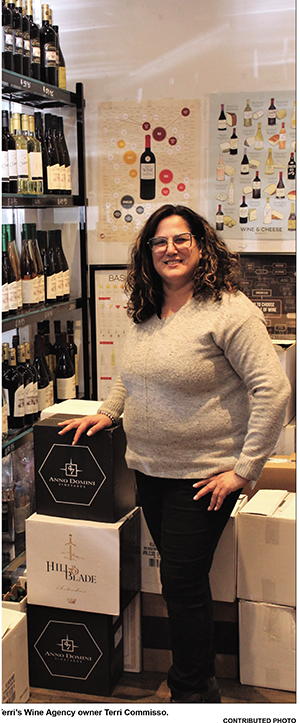 By Sean Delaney
Looking for a vintage not available in the LCBO?
Or a custom order, you may need an expert to source for you? Or maybe you just have a discerning taste and need to test that palette with something rare and luxurious.
"People are getting very knowledgeable about wines," said Terri Commisso, owner of Terri's Wine Agency, a boutique wine agency in Emery Village. "Our customers know what they want and know a good drink."
Terri's Wine Agency is a boutique wine agency in Emery Village specializing in vintages not available in Ontario stores and sources custom orders for people looking for a particular bottle.
And Commisso has a background that bred knowledge in the industry.
Her family owns Commisso Estate Winery, a vineyard in Beamsville that opened in 2016.
At the winery, she said, they have three levels of wine, including everyday drinking wines, mid-ranges, and their black labels.
"It's a beautiful property; they make dinners in the vineyards and have a Tuscany style garden at the top of the escarpment," said Commisso.
She said that Terri's Wine Agency started in a small space with Commissso wines and a few Italian selections. They slowly grew, acquiring more and more vintages. And then they moved.
"We started representing products, and through customer requests and seeing what the market was, expanded our products a little bit at a time," Commisso said.
She added that the space she found in Emery Village is a perfect showcase for those products.
The Wine Agency has expanded to feature spirits, including a local focus, with a distillery from St. Catherine's being one of their specialties. As well as a small craft brewery, Decew Falls Brewing Company, if you are looking to taste some of the finest of Ontario's craft beers.
"The Morning Star Cream Ale and a West Coast IPA are very popular among our customers," Commisso said.
Wines can be purchased in case deals for $100 and $150, custom orders can be requested, and only the best high-end spirits will be seen.
"We are a direct importer," Commisso said.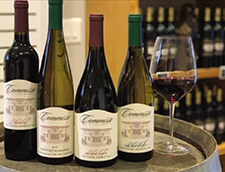 So, visit the agency, have a conversation, do some research and taste something extraordinary.
It's an adventure in the spirit of the very product you'll enjoy.
"We have something in everyone's budget to meet everyone's taste," Commisso said.
The wine and importing store is located inside the front entrance of MVR Cash and Carry at 3655 Weston Rd.
You can phone them at: 647-226-3149
Or find them online at:
terriswinegancy@gmail.com
Commisso Estate Winery can be found at, 564 Kemp Rd. East in Beamsville.
They can be reached at: 1-289-205-1821
Via email at: info@commisso.ca
Or find them online:
www.commissowine.square.site