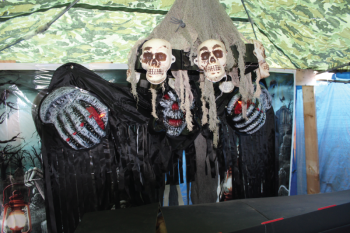 By Sean Delaney
Ichabod Crane had his covered bridge, and that guy on horseback.
For Ron Weasley, it's spiders.
We all have our fears.
And Bill Cincinnato wants to see them.
In fact, the Emery resident wants to bring them out, grow them, and make you scream.
All for charity, fun, and Halloween.
Cincinnato operates an impressive haunted house out of his home at 35 Coronado Ct.
He's been putting on the notorious fright fest for approximately a decade - his love for Halloween the genesis. And just a few years into it, the heart on his sleeve kind of guy began raising money for local charities – to date almost $10,000.
"It was my love for Halloween," Cincinnato said. "I started decoration the front of the house and then one day thought, let me go a step further. Then, once people started to come, I began raising money for local charities, the hospital and schools."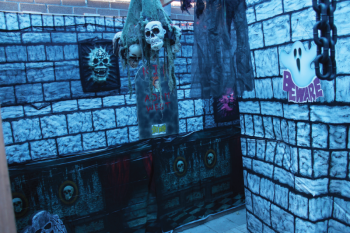 This year, Cincinnato is also focusing on the Make a Wish Foundation after learning about their wish granting program and all it does for children with a bleak future.
"There's a difference between life threatening and they're not recovering," he said. "They deserve something."
And so, Cincinnato is putting on a show like he has never put on before.
Visitors begin in his backyard, paying their respects in a funeral home, then choose from four different haunted tunnels and mazes, a spooky forest, and of course, the Stairway to Heaven.
This year's theme is Heavy Metal, and the cost is $3 for 12 and under, and $5 for anyone over 12.
The house is open beginning Oct. 13, and will run every Friday, Saturday and Sunday for three weeks, including Halloween night, and the Monday before Halloween.
Cincinnato is also in need of volunteers.
If you are interested, contact him at: (647) 523-9283