Thank you students.
The 2020-2021 TDSB school year is concluding, and there is so much thanks to go around. Our parents, guardians, caregivers, staff, volunteers, community, community partners, colleagues and everyone that has supported Humber River-Black Creek this year, thank you. As a school board trustee, I am often amazed by our youth and their resilience, but what we have witnessed from our students during this time has been inspirational.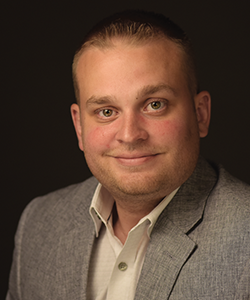 They have endured school closures, lockdowns, isolation, masks, mass vaccinations and an unprecedented societal change. Mental health, nutrition, socialization, exercise, and public education have all been consistently growing issues throughout the pandemic and yet, when I see our students at vaccination clinics or at our Ward 4 Students Advisory Committee meetings, they are full of hope, positivity, resilience, and incredible leadership. HRBC's very own Emery Collegiate Institute, Westview Centennial Secondary School and CW Jefferys Collegiate Institute student councils conducted independent student surveys, despite the barriers of this very new and forced digital environment and then advocated with professionalism, directly to the TDSB senior team, on behalf of their classmates and future students. Even with everything our students have been forced to adapt to and endure, even knowing many were graduating and would not see the result of their effort directly, they have been determined to advocate for others and the future.
Mentorship is often thought of as knowledge or skills being passed from those more experienced to those looking for guidance, but this year I am proud to thank our students for the mentorship they have given all of society, including this TDSB Ward 4 Trustee. For those students graduating, like our very own TDSB Student Trustee Firdaus Shallo and Ward 4 SAC members Thalia, Makayla, Natalia, Ali and Mico, a very special thank you for consistently advocating to ensure the future learns and benefits from your challenging experiences. You are real leaders and mentors and I thank you for the lifelong lessons you have given us this year.
Please, enjoy your summer.
Sincerely,
Christopher Mammoliti
Trustee, TDSB Ward 4 Humber River-Black Creek