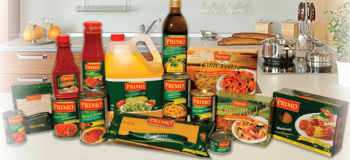 By Sean Delaney
It's a long standing business, an extremely recognizable name, and one of the top brands in Canada for Italian pastas.
Primo Foods is an Emery employer with a history of change, growth and acquisition while maintaining the focus on quality that comes with a family background and commitment to tradition.
John Porco –
Primo was established in 1954, its Chief Operating Officer (COO) John Porco said.
"At the time it was called the town of Weston. It was just north of where the 401 is today, tucked in beside the 400 and Weston Road."
In 1954, the 401 had still not been constructed, so Primo was established in the northern parts of what was the City of Toronto at the time. And its rural atmosphere influenced a policy of hard work, and high quality products.
The company was established by Primo Poloniato. He acquired some land and built a pasta manufacturing company that was way ahead of its time.
"It was one of the first to start manufacturing inside the city," Porco said.
The business continued, family run and well regarded. It grew off of its reputation for quality Italian recipes and the growing demand for its products. In 1987, the family faced a tough business decision and sold the Primo name off to private companies.
"A company in the United States held the company for a few years, then eventually it was sold off to Pillsbury, then to Nabisco, and finally to Kraft foods," Porco said.
The reputation the family had established continued to see the Primo product in demand, but as Porco said, some of the owners of the name didn't take advantage of the popularity and put the research and development into growing the product line.
Kraft held the business form 2001 to 2006, Proco said, until his parent company Sun-Brite Foods showed an interest in the company. Sun-Brite and its sister company Unico acquired Primo Foods in August of 2006 creating the organization that exists today, with Primo continuing to produce its high quality pasta in its northern Toronto facility, here in Emery Village.

"We quickly realized we had a lot of work to do," Porco said. "We had to determine whether we did want to stay in this location or relocate. Sun-Brite has a facility in Leamington, Unico has its facility up on Keele Street in Concord, and Primo is here at 56 Huxley, so we were at a crossroads. We had to decide whether we reinvest in this building, or move."
They made the decision they were going to stay, Porco said, after deciding they were already in the perfect business location. They were 'right smack dab in the middle' of it all, Porco explained, with all the highway locations, complimentary businesses, and Emery's growth as a community and place to live.
"So we really began to look at what we needed to do here," Porco said. "Kraft had not invested much money into the business. They realized it wasn't a core part of future and didn't want to spend on it. So once we acquired it, we looked at what needed to do and invested in the plant to get it up to our standards."
Porco said they immediately improved their pasta manufacturing technology. The facility is a pasta plant, that produced the second largest brand in Canada, and they wanted the best equipment possible, Porco said.
"We had eight pasta lines, but they were smaller, and inefficient. We now have four going, and have doubled our capacity. It's been a really significant change."
Their pasta making machines are manufactured in Italy. They have transitioned slowly, over the course of these latest years, and brought in three new lines.
"We can now produce 45 kilos of pastas an hour," Porco said. "It gives us the ability to maintain the demand we have now, and be prepared for growth for the future. We're ready for more."
Primo has a strong presence in the United states already Porco said, but the company plans on expanding that.
"We have that capability. We've invested in the technology and our plant has lots of capacity to grow. We think our quality we're out putting is second to none, certainly in North America. The United States is an opportunity for growth in the business in the long term."
And as far as products, Porco said, the company is very reactive to its customers demands. Primo, like many food businesses, he said, is seeing a demand for a growth in the variety of healthy pastas, and they have developed many.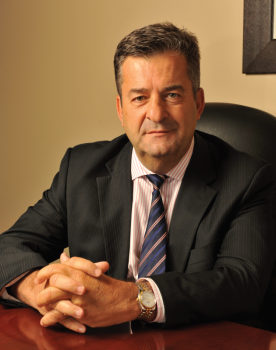 "It's Something we always have our eyes on," Porco said. "The pasta category itself, it's changing, transitioning, to more healthy pastas. We believe all pasta is good for you, but now our customers are asking for gluten free. Whole grain is something you need in your diet, and whole grain pasta, more so than whole wheat, whole grain is, pure, doesn't contain any by products. It's a quality line of products and we're proud to continue to develop the best tasting and healthiest pastas for our customers."
Primo Food is located at 56 Huxley Rd., in Emery Village, Toronto.
Reach them at: 416-741-9300
And learn more at: www.primofoods.ca